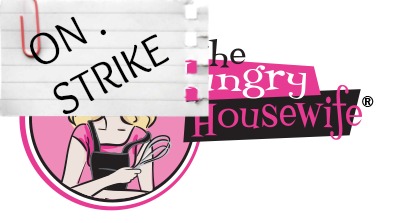 Let me quote my self from my blog post from january 9th 2013.
"Standing in-front of the fridge like every 20 minutes, but then I'm sure my fridge would go out too."
If you read that post, you will know that I was referring to alternate ways to cool off because my a/c was out AND IS STILL OUT.
Obviously I have pissed the universe.
Did I jinx myself by uttering those words????
I come home yesterday only to find out my fridge is done. De-thawed. All nice and warm and cozy.
What did I do wrong?
Oh, and only 4 of my burners work on my range and it takes twice as long to bake things…it's been like that for a year or so. I just thought I would throw that in for dramatic effect.
Sooo, I am on strike.
I can't bake…It's an oven in my house.
I can's store anything in my refrigerator…cause it's decided it wants to be an oven.
So that's it.
I'll see you when me and my universe kiss and make up.