So amazingly, I actually did make it to Dallas after my plane debacle.
Today I am going to take you on a tour of the kitchen and my next post I will tell you all about the fabulous people!
Believe it or not, I did not break, knock over or burn anything in the Flavor Kitchen. Shocking, I know.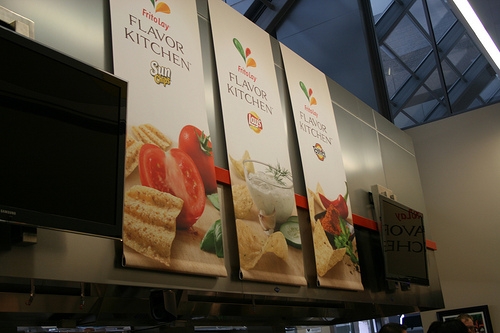 The Frito-Lay Flavor Kitchen is not some mystical make believe kitchen filled with props and mannequins. Nope, it is an actual working kitchen. The chefs, in which they employ about 20 of them, cook in this drool worthy kitchen 5 days a week. Dreamy.
In the Flavor Kitchen they develop and test recipes. All natural recipes. And if they hit a dish out of the park, they will develop a chip..an ALL NATURAL chip mirroring the favors of the created recipe.
For example, they researched BBQ, and came up with this delicious Pulled pork recipe and then created the Lays Tangy Carolina BBQ Potato Chips. GENIUS!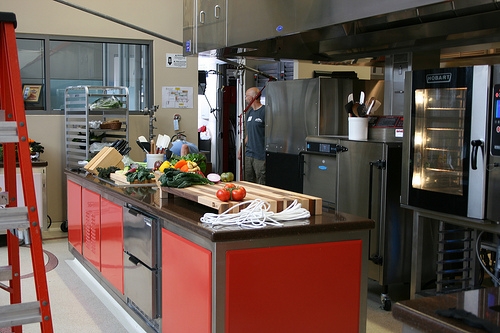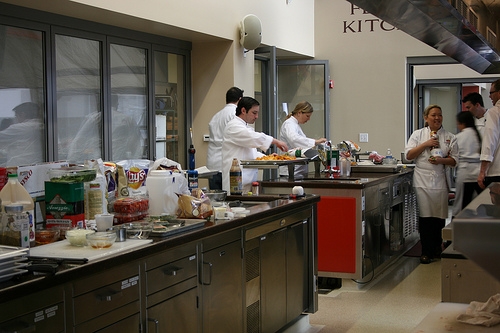 See, real chefs hard at work.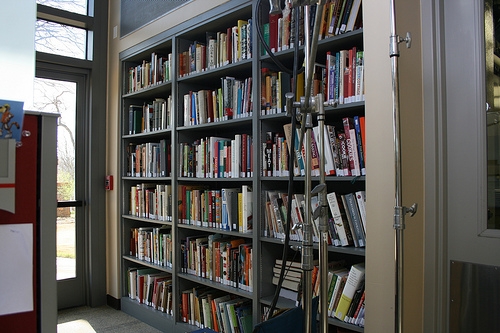 This is their "Research Library". Now I thought I had a lot of cookbooks.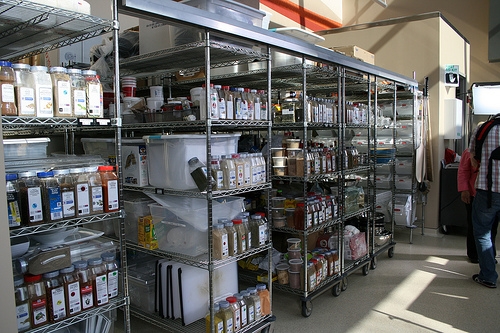 I must say, I thought these shelves were just breathtaking. Now only a foodie would think shelves full of EVERY SINGLE spice,grain, condiment, etc is breathtaking. It is their own grocery store.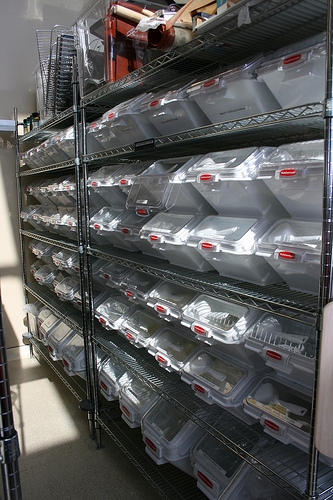 All of those bins had flour in them. Some flours I have never even heard of.

Just about every cooking tool you could think of was available.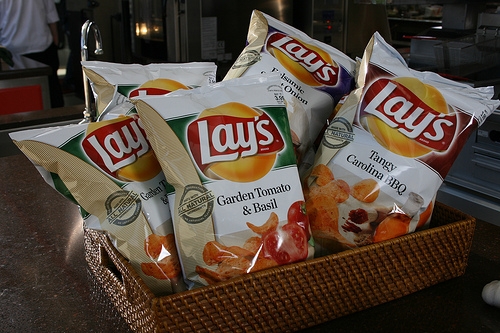 Oh, and yes there was Chips.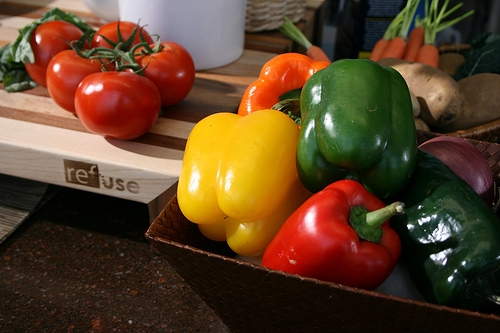 The lighting was ridiculously perfect. Me, who can't take good photos, did not even have to think about it.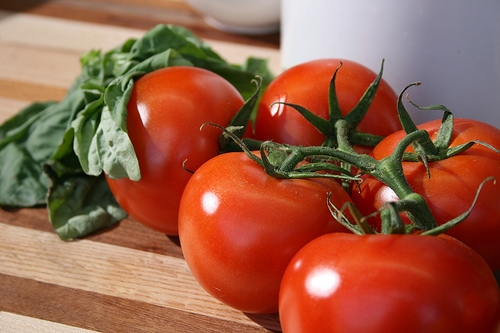 Perfect lighting='s perfect tomatoes.