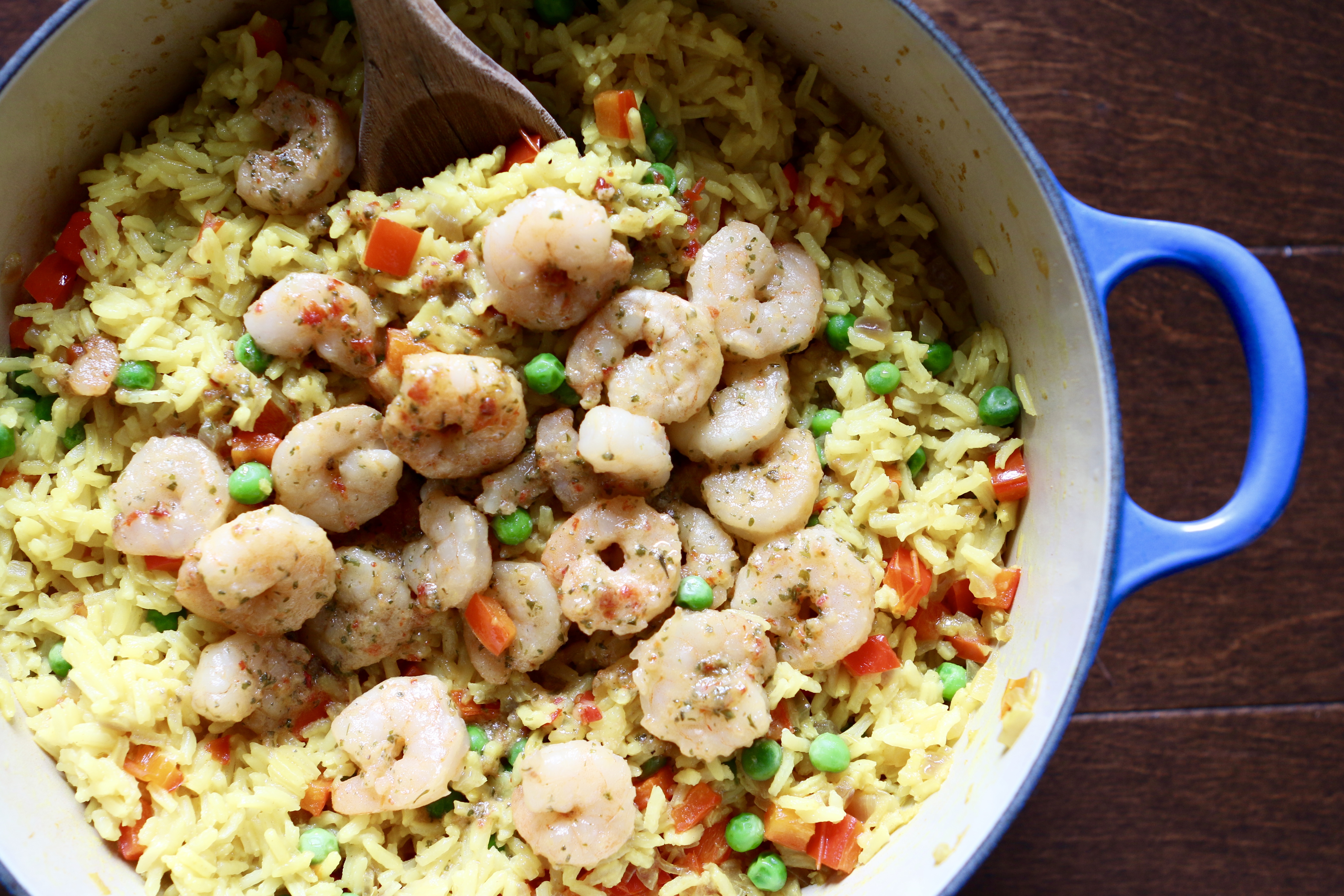 Author: Leslie Green - The Hungry Housewife
A simple and tasty rice and shrimp recipe.
2 tablespoons Olive Oil
½ medium Red Onion, finely chopped
1 clove Garlic, minced
1 small Red Bell Pepper, finely chopped
½ teaspoon Turmeric
½ teaspoon Coarse Koser Salt
¼ teaspoon Freshly Cracked Black Pepper
⅛ teaspoon Cayenne Pepper
3 cups Water
1½ cups Long Grain White Rice
½ cup Frozen or Fresh Peas
1 12oz. package SeaPak Shrimp Scampi
In a large pot with a lid, heat olive oil over medium heat.
Add onion, cook 5 minutes.
Add garlic, red bell pepper, turmeric, salt, pepper and cayenne, sauté for 3 minutes.
Add water to same pot and bring to boil. Add rice.
Place lid on pot, reduce heat to low and cook for 20 minutes, or until water is absorbed.
Add peas, place lid back on and let sit for 5 minutes.
While peas are warming in rice, prepare shrimp.
In a large skillet over medium-high heat, arrange shrimp in a single layer.
Saute for 7- 8 minutes.
Pour shrimp and sauce from pan over rice and stir to incorporate.
Recipe by
The Hungry Housewife
at http://www.thehungryhousewife.com/2016/10/yellow-rice-and-shrimp.html