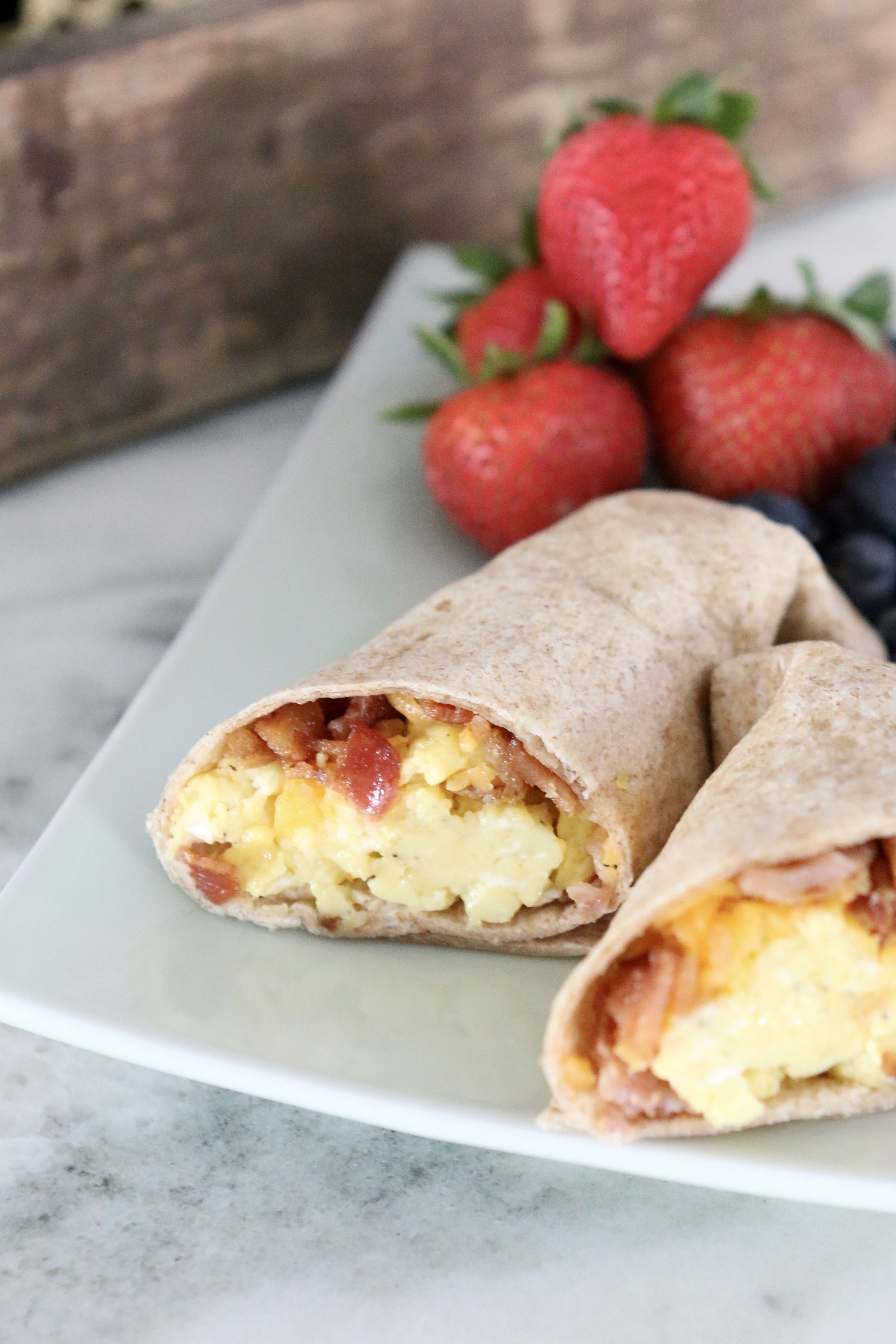 Freezer Breakfast Burritos
Author: Leslie Green - The Hungry Housewife
Prep time: 10 mins
Cook time: 2 mins
Total time: 12 mins
A quick and easy breakfast that you make ahead and pull out of the freezer for a fast breakfast!
8 Tortillas (8" rounds)
1 teaspoon Butter
16 eggs
1 lb Bacon, cooked and crumbled
4 oz. Sharp Cheddar Cheese, shredded (I use Cabot)
½ teaspoon Koser Salt
⅛ teaspoon Pepper
In a large bowl, mix eggs, salt and pepper.
Melt butter in large skillet, add eggs and scramble over medium low heat.
Allow the eggs to slightly cool
Heat tortilla in microwave for 30 seconds. (This will make them more pliable and easier to roll)
Lay tortillas flat.
Divide the eggs evenly between all 8 tortillas. This is be about ⅓ cup eggs.
Add about ¼ cup or ½ oz. cheese to each tortilla.
Top each with 2 tablespoons bacon.
Roll into a burrito and wrap tightly in foil.
Store in large sealable freezer bags.
To heat, wrap burrito in damp paper towel,microwave on 50% power for 30 seconds. Return microwave to 100% power and cook for 60 seconds.
Recipe by
The Hungry Housewife
at http://www.thehungryhousewife.com/2016/08/freezer-breakfast-burritos.html