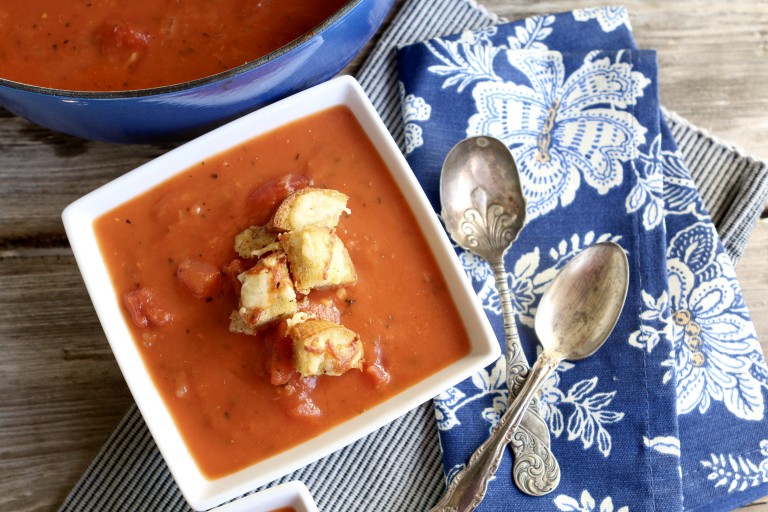 Author: Leslie Green - The Hungry Housewife
Prep time: 10 mins
Cook time: 20 mins
Total time: 30 mins
Chunky Tomato Soup
In a large saucepan, heat oil over medium heat.
Add onion and garlic; cook until soft.
Add flour; cook and stir until moist.
Gradually add milk, cooking and stirring about 2 minutes or until smooth and bubbly.
Stir in crushed and diced tomatoes, basil, oregano and broth.
Cover and cook on medium heat for 15 minutes.
Stir frequently and do not let them mixture boil.
Cheddar Cheese Croutons
Cut baguette into cubes and toss with olive oil and cheddar cheese. Spread onto baking sheet and place into a preheated oven at 350oF. Bake until croutons are golden brown and cheese is melted. Top soup with crouton.
Serve soup with grilled cheese or refrigerated bread sticks.
Recipe courtesy Tuttorosso
Photographs from the Hungry Housewife
Recipe by
The Hungry Housewife
at http://www.thehungryhousewife.com/2016/04/chunky-tomato-soup.html