Thinking of Thanksgiving makes me giddy.
The weird thing is that when it actually comes down to sitting at the table to
eat Thanksgiving dinner, I am never hungry. I suppose grazing and tasting all day kills my appetite. Anyone else like that?

Needless to say, there are usually a lot of leftovers of practically everything. So the age-old question always comes up: what to do with Thanksgiving Leftovers? I say put them all together in a cute little hand pie. Anything in pie crust is perfection in my opinion.
I spruce up my leftover mashed potatoes by adding some Hidden Valley® Original Ranch® Dips Mix into them. The Hidden Valley® Original Ranch® Dips Mix gives the mashed potatoes that extra something special that they need to stand out in the hand pies.
And, because I am a big dipper, I just have to make some Sour Cream Ranch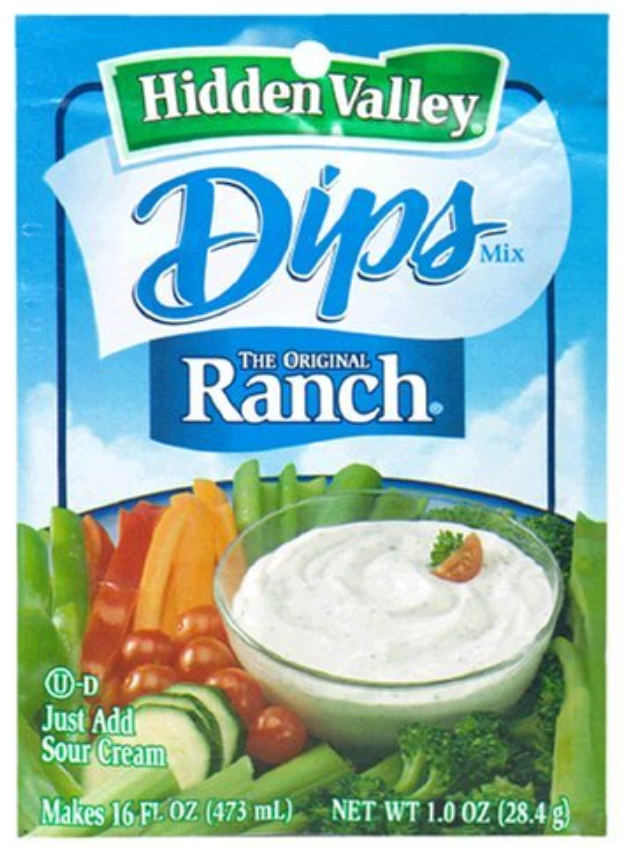 ---
Thanksgiving Hand Pies
Author:
Leslie Green - The Hungry Housewife
Recipe type:
dinner, main
Prep time:
Cook time:
Total time:
Use up your Thanksgiving leftovers with these cute little hand pies spruced up by Hidden Valley Original Ranch Dips Mix.
Ingredients
1 package Refrigerated Pie Crusts (2 9" pie crusts)
⅓ cup Mashed Potatoes
1 teaspoon tablespoon Hidden Valley® Original Ranch® Dips Mix
⅓ cup cooked Turkey, finely chopped
3 tablespoons cooked Carrots, finely chopped
1 tablespoon chopped Parsley
Egg Wash:
Ranch Dip:
½ cup Sour Cream
½ tablespoon Hidden Valley® Original Ranch® Dips Mix
Instructions
Preheat oven to 400 degrees F. Line a rimmed baking sheet with parchment paper.
Unroll each pie crust on a lightly floured surface and cut out a total of 14-16 rounds (7-8 from each pie crust) using a 3″ cookie cutter. Place half of the rounds on the cookie sheet.
In a small bowl mix together mashed potatoes and the ½ teaspoon Hidden Valley Original Ranch Dip mix. Spoon ½ tablespoon mashed potato mixture and ½ tablespoon chopped turkey onto the pie crust rounds, making sure you leave ¼-inch around the outer edge clean. Evenly distribute carrots and parsley over the turkey.
Make the remaining pie crusts slightly bigger (so they will fit over the filling) by pressing with your fingers. Dip your finger in water and run it around the clean edge of the filled pie round. Place another pie round on top and gently press down. Using the tines of a fork press down on the edges to seal them.
In a small bowl, whisk together egg and water. Using a pastry brush, lightly brush the tops of the pies with egg mixture. Poke 1 or 2 slits on the top of the pie so that steam can escape as it bakes.
Bake for about 20 minutes or until golden brown.
Mix sour cream and remaining dip mix together, and serve on the side of the pies. Serve warm.
See my recipe on the Hidden Valley Site
HERE
.
I am a proud Hidden Valley Blogger and have been compensated for my time. All opinions are 100% mine.