®
Isn't she pretty??? I can not tell you how excited I was to receive this KitchenAid® Pro Line Waffle Baker. You know those waffles you make at a hotel in the heavy duty waffle maker that you have to flip over while the waffle is cooking? Yep, same thing here. I am over the top impressed with this waffle baker. I already have a waffle maker, but it doesn't have the deep wells that produce the scrumptious Belgium waffles like the KitchenAid® does. Annnnnd, I can only cook one waffle at a time…lame! Did you see the Cake Batter Waffles I made with this glorious appliance? Let me introduce you, k? First, what you can't actually see is how sturdy it is.  The bottom is made of enameled die-cast metal so this baby will not be slipping around when you turn over the waffle well. While I didn't step on the scale with it, the KitchenAid® website states it weighs 25 pounds!
I love the preheat indicator dial. It shows you when the waffle maker is cool, preheating and ready for waffles to be baked.
The dial thermometer allows you to adjust your baking time between 2 minutes and 30 seconds to 5 minutes and 30 seconds. Once you select your perfect time, open the waffle baker.
Pour your waffle batter onto the nonstick metal plates
Close the lid and flip er' over using the thermoset phenolic lid handles that remain cool.
Pour more batter in the other side, close and flip back over, so the indicator dial is facing up. Wait until the timer counts down and beeps. Open it up and you will find beautiful, crispy and tender Belgium Waffles.
Wipe the plates clean with a damp cloth. My opinion of this appliance…..It's the bomb diggity. Did you know you can make waffle batter and keep it in the fridge for a couple days, so you can make fresh waffles every day. You can also make a large batch and freeze them. When I made my own homemade buttermilk waffle mix, the KitchenAid® Pro Line Waffle Baker produced the most perfect waffles EVER. They were crisp on the outside and tender and fluffy on the inside.
---
GIVEAWAY  ***** CONTES CLOSED****** One winner will win one KitchenAid® Pro Line Waffle Baker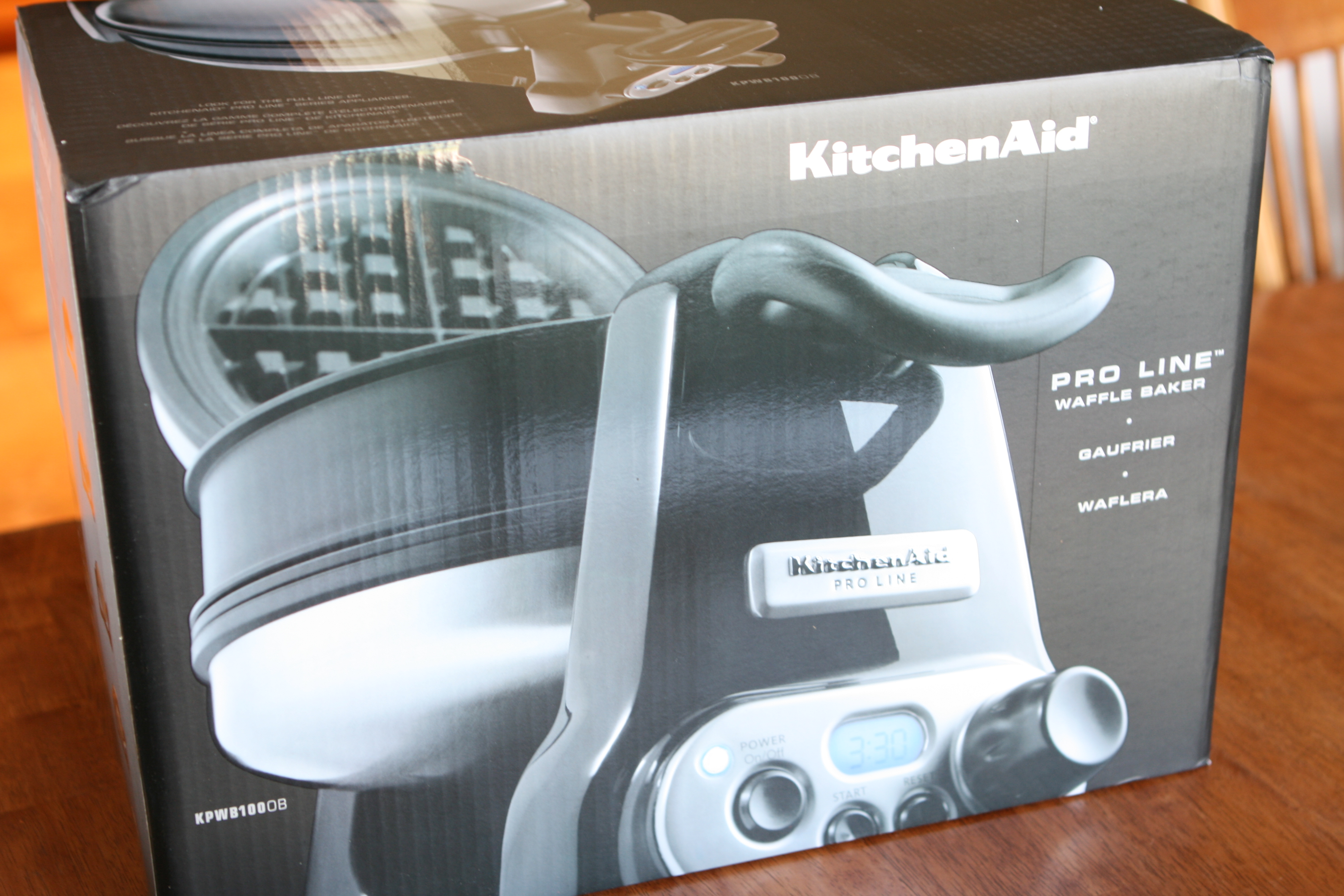 Rules: Open to US residents only. Contest ends Monday Aug 26th nd 9 am EST Winner will be chosen by Random Org.com Main Entry ***CONTEST CLOSED***
(Only ONE entry Required)
1.) What is your favorite small kitchen appliance? (For EACH additional entry, you must leave a SEPARATE comment for EACH ADDITIONAL entry,extra entries NOT required)
2.) Like THE HUNGRY HOUSEWIFE on Facebook
3.) Follow THE HUNGRY HOUSEWIFE on twitter
4.) Tweet using this..The @hungryhousewife is giving away a @kitchenaidUSA Pro Line Waffle Baker!! visit http://tinyurl.com/lm56s8e 5.) Post about this giveaway on your Facebook Page using this tag, The @hungryhousewife  is giving away a @KitchenAid Pro Line Waffle Baker. Visit http://tinyurl.com/lm56s8e
6.) Subscribe to THE HUNGRY HOUSEWIFE via email.
7.)Like KitchenAid® on Facebook
8.)Like KitchenAid® on Twitter
9)Like KitchenAid® on YouTube
10) Like KitchenAid® on Pinterest **This post sponsored by KitchenAid®. I did receive a Pro Line Waffle Baker for review, however opinions are 100% mine**
Winner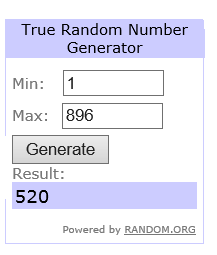 Congrats Tanya!