You would think that living in a big city like Tampa, we would have large Farmers Markets and cute little fruit and veggie stands.
Nope, not so much.
Sure every once in a while they will have a Farmers Market and an art show, but it's usually in the cooler months, because no one really wants to go out and sweat to death for a fun activity.
So usually the closest we get is the boring ol' supermarket.

I used to love going to the supermarket, but I am kinda over it lately. Maybe it is because everything is sooooooooooooo expensive. I'll pick up some fresh green beans that cost a bunch, toss them in the fridge and then forget they are there and end up throwing them away. So annoying and so wasteful.
What I have been doing lately is stocking up on some canned veggie staples.
Take this salad for instance.
I didn't even have to make a special trip to the store to make it.
I even had the parsley, that in a few days would have been forgotten and tossed away.

This is such a great lil' summer salad, using canned veggies.
I know some people might have a thing with canned, but I swear, they don't have the canned flavor that I remember as a child.
To bring out the flavors of the veggies, I rinsed them and tossed them with some EVOO, salt and pepper and gave them a roast in a nice toasty oven.
This was such a hit at the party I brought it to.
The flavors are fresh and light. It is super healthy and a cinch to put together.
Thank you to Libby's for inspiring me to bring canned fruits and vegetables back into my kitchen. Be sure to show them some love and visit their website www.getbacktothetable.com

Summer Garbanzo Bean Salad
Author:
Leslie Green - The Hungry Housewife
Recipe type:
Side dish, salad
Prep time:
Cook time:
Total time:
Ingredients
2 cans Libby's Garbanzo Beans, drained and rinsed
1 can Libby's Whole Kernel Sweet Corn, drained and rinsed
1 can Libby's Cut Green Beans, drained and rinsed
6 tablespoons Extra Virgin Olive Oil, divided
½ teaspoon Coarse Kosher Salt
¼ teaspoon Fresh Black Pepper
Zest and Juice of 1 Lemon

4 oz. Feta Cheese, crumbled
Large handful of Fresh Flat Parsley Leaves, chopped
Instructions
Preheat oven to 450.
In a large bowl, toss together garbanzo beans, corn, green beans, 3 tablespoons olive oil, kosher salt and pepper.
Pour out onto a large baking sheet and bake for 20 minutes stirring halfway through cooking time.
Remove from oven and allow to cool to room temperature.
Place in a large bowl, toss with remaining 3 tablespoons olive oil, zest and juice of lemon, feta cheese and parsley leaves.
Season with salt and pepper if desired.
Serve chilled or at room temperature.
---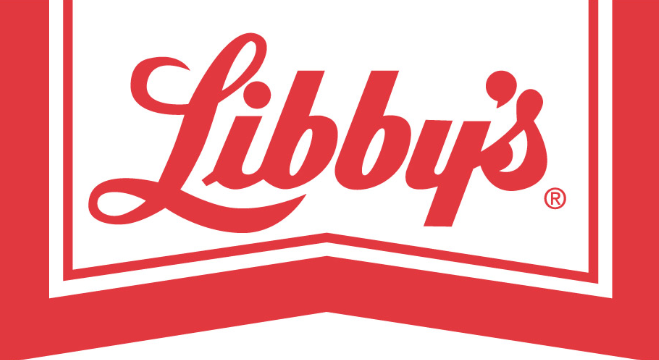 Giveaway *****CONTEST CLOSED *******
One winner will win an Assortment of Libby's products and a beautiful Cherry Wood Serving Tray Set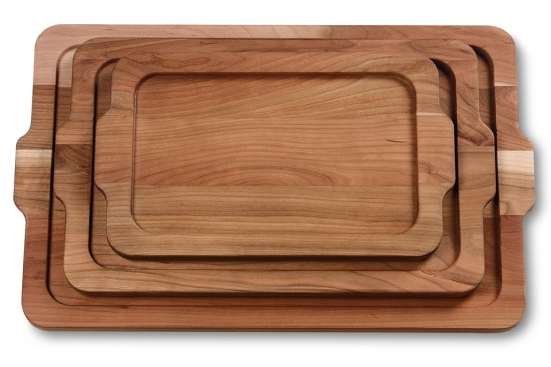 Rules:
Open to US residents only.
Contest ends Monday  July 22 nd 9 am EST
Winner will be chosen by Random Org.com
Main Entry  *****CONTEST CLOSED****
(Required)
1.) What is your favorite recipe from Libby's Digital Recipe Box on Facebook click here
(For EACH additional entry, you must leave a SEPARATE comment for EACH ADDITIONAL entry,extra entries not required)
2.) Like THE HUNGRY HOUSEWIFE on Facebook
3.) Follow THE HUNGRY HOUSEWIFE on twitter
4.) Tweet using this..Go visit http://tinyurl.com/o2zp6do for a fun #Giveaway from @hungryhousewife & @libbystable
5.) Post about this giveaway on your Facebook Page using this tag http://tinyurl.com/o2zp6do
6.) Subscribe to THE HUNGRY HOUSEWIFE via email.
7.)Like Libby's on Facebook
8.)Like Libby's on Twitter 
9)Like Libby's on Pinterest 
Disclaimer: This post is sponsored by Libby's. All opinions are 100% mine.
CONTEST CLOSED
WINNER