Yep, that's my favorite breakfast this time of year.
Greek Yogurt, Agave Nectar and POM Wonderful Seeds.
It's really all I have time to eat.
Just like you, I am running around like a chicken with my head cut off desperately trying to get everything ready for Christmas.
Am I done?
NOT.EVEN.CLOSE
I feel like a total procrastinator this year, a total new personality trait for me.
I know I have been lame with the frequency of my recipe posting, but I will be getting back on track after the Holidays.
So, since my kitchen has been on lockdown. I'd like to offer you a little giveaway from POM.
Don't you just love Love LOVE pomegranate seeds and juice?
Like seriously, my mouth waters.
Thank goodness they are good for you, cause I eat a LOT of them.
They are super duper high in antioxidants, Vitamin C, Vitamin K and fiber.
Oh, and I saw some GREAT coupons on their site (I don't know how long they will be up there) click here.
GIVEAWAY  **************CLOSED****************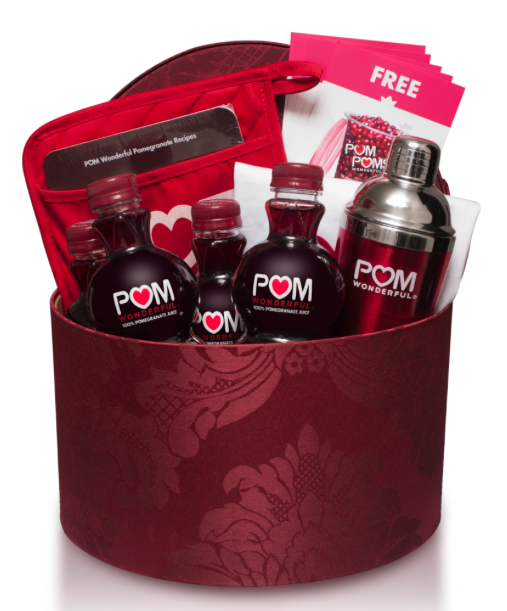 One winner will win
*A Basket FULL of POM Wonderful goodies.
*POM Wonderful Coupons
*POM Wonderful Juice
*Pom Wonderful cocktail shaker
*Pot Holder
*Recipe Cards
*Apron
Contest ends Wednesday December 26th 9 am EST
Winner will be chosen by Random Org.com
Main Entry
(Required)
1.)What is your favorite fruit?
(For EACH additional entry, you must leave a SEPARATE comment for EACH ADDITIONAL entry,extra entries not required)
2.) Like THE HUNGRY HOUSEWIFE on Facebook
3.) Follow THE HUNGRY HOUSEWIFE on twitter
4.) Tweet using this..Go visit http://tinyurl.com/c3wxbct for a POM Wonderful GIVEAWAY from @hungryhousewife @POMWonderful
5.) Post about this giveaway on your Facebook Page using this tag http://tinyurl.com/c3wxbct
6.) Subscribe to THE HUNGRY HOUSEWIFE via email.
7.) Like POM Wonderful on Twitter
8.) Like Pom Wonderful on Facebook
And there you have it, a total of 8 entries for you.
*****UPDATE***** POM WONDERFUL CONTEST WINNER