Peach season is in the summer, but have no fear, thanks to Libby's canned peaches, you can have peaches all year long.
The Holidays aren't just for cherry or apple pies.
How about Peach Hand Pies?
Everyone can feel special with their own personal little pie.
And since they are cute and mini, a sauce is in order.
A Melted Ice Cream Sauce.
I know….
It's quite possibly the easiest sauce you can make.
Melt some ice cream add a bit of corn starch and BAM……sauce.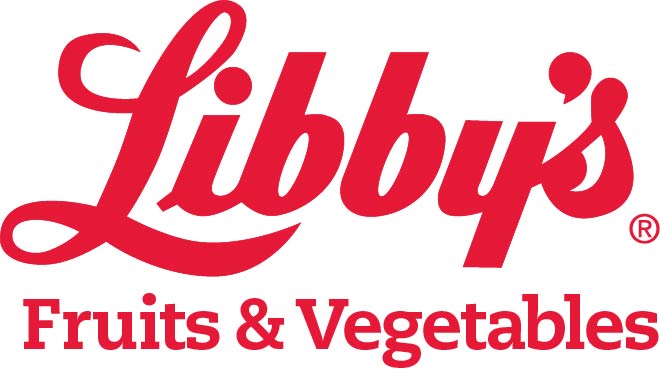 Peach Hand Pies with Melted Ice Cream Sauce
Author:
Leslie Green - The Hungry Housewife
Prep time:
Cook time:
Total time:
Peach Hand Pies with a scrumptious melted Ice Cream Sauce
Ingredients
Pie Filling
1 can(15 oz) Libby's Peach Slices in Juice
½ tablespoon heavy cream
½ tablespoon Corn Starch
⅛ teaspoon ground Cinnamon
1 tablespoon White Sugar
1 package (17.3 oz) Puff Pastry Sheets,thawed
Ice Cream Sauce
1 cup French Vanilla Ice Cream, softened,divided
½ teaspoon Corn Starch
Egg Wash
Garnish
1 tablespoon Demerara Sugar
Instructions
Peach Pies
Strain peaches over a medium bowl, reserving 3 tablespoons peach juice.
Dice the peaches.
Mix together reserved peach juice, heavy cream and ½ tablespoon corn starch, set aside.
Heat diced peaches, cinnamon and sugar to a small sauce pan,over medium heat until hot.
Add the corn starch mixture and bring to a boil.
Cook for 2 minutes, until thickened.
Remove from heat and allow to cool to room temperature.
Preheat oven to 375.
In a small bowl, whisk together egg and water, set aside.
Line a baking sheet with parchment paper.
Lightly flour work surface.
Lay 1 piece of puff pasty on floured surface and smooth out seams with a rolling pin.
With a 3" cookie cutter or a glass with a 3" opening , cut out 9 rounds.
Repeat with second sheet of puff pastry.
Place 9 rounds on the prepared cookie sheet.
With your finger, brush the egg wash around the edges of each round.
Place 1 tablespoon peach mixture in the middle of the dough.
Lay another dough round on top of the peach mixture.
Seal the edges by crimping with a fork.
Chill for 30 minutes.
Brush the pies with the egg wash and sprinkle with Demerara sugar.
Bake for 30-35 minutes or until golden brown.
Ice Cream Sauce
In a small sauce pan over medium low , heat ¾ cup ice cream.
In a small bowl mix together remaining ¼ cup ice cream and ½ teaspoon corn starch and add to the hot ice cream.
Bring to a light boil and cook until slighlty thickened, about 1 minute.
Serve with Peach Hand Pies
Notes
Makes 9 Peach Hand Pies
Libby's is a great giving company and they want to give one of my readers a nice THANK YOU!
One winner will win the following
KitchenAid Slow Cooker
Assortment of Libby's Fruits and Vegetable Products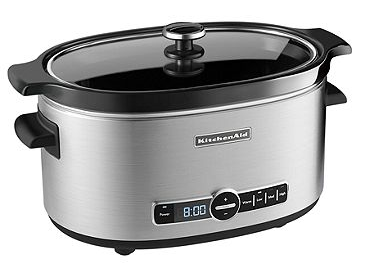 GIVEAWAY RULES  **********CONTEST CLOSED**********
Contest ends Monday November 26, 2012 9 am EST
Winner will be chosen by Random Org.com
Contest open to US residents only.
Main Entry
(Required)
1.) What is your favorite Holiday dessert?
(For EACH additional entry, you must leave a SEPARATE comment for EACH ADDITIONAL entry)
2.) Like THE HUNGRY HOUSEWIFE on Facebook
3.) Follow THE HUNGRY HOUSEWIFE on Twitter
4.) Tweet using this..Go visit  http://tinyurl.com/dybdej6 @HungryHousewife for a @Libbystable  SLOW COOKER and Fruit & Veggie GIVEAWAY
5.) Post about this giveaway on your Facebook Page using this tag http://tinyurl.com/dybdej6
6.) Subscribe to THE HUNGRY HOUSEWIFE via email.
7.) Like Libby's on Facebook
8.)Follow Libby's on Twitter 
And there you have it, a total of 8 entries for you.
*I was compensated for recipe development, all opinions are mine*