I got several emails asking what the black specks were in my post Tangy Salad Dressing post.
Some asked if they were poppy seeds.
Well they kinda look like them from afar.
Nope, they are Chia Seeds.
Yes..Cha-Cha-Cha-Chia seeds. The same Chia seeds you would use to spread on your ceramic Sponge Bob head and watch grown into hair. Same ones.
Turns out you can eat them and they are CRAZY good for you.
A total superfood.
Chia Seeds have
2 x more Omega-3 than walnuts
3 x more Fiber than Oatmeal
5 x more Calcium than Whole Milk
39% more Fiber than Flax
A serving size is 3 tablespoons. Honestly, I don't think I could eat 3 tablespoons. I could maybe do half that in a smoothie.
I throw a palmful in my salads. Easy peasy nutrition!They don't really have much flavor at all. But they add texture.
The seeds poof up a little bit, so I imagine when you add these to your food like yogurt, smoothies or salads they would keep you fuller.
Thanks to Dole for sending me a big ol jar of Chia Seeds. I was not required to post about them, but since I got a few emails, I thought I would share the knowledge.
They are starting to pop up in the nutrition isle of the store. Click Here to find Dole Nutrition Plus  Chia Seeds near you.
And the winners of my Our Best Bites Cookbook Giveaway is…. KariAnn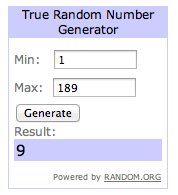 and