Favorite Things Thursday…..VIDEO EDITION!
Sorry for the super stretch thing going on in the middle of the clip. I obviously don't know how to take a video.
Oh lord have mercy, I think the Furminator might change my life forever.
Will I drop the $40 to get one? Yeah, probably will. But I am really hoping my sister-in-law forgets she loaned me hers!!
**Remember, Favorite Things Thursdays are NOT sponsored posts, just products I love!**
And the winner of my McCormick Giveaway is..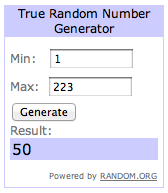 Congrats Nicole. Please contact me within 72 hours to claim your prize!