This is a new favorite for me. Coconut Oil. Kelapo is the brand I use.
Oh, my it has so many health benefits. If you research it on-line you will find that it's almost a miracle substance of sorts.
Here are just a few….
Helps with skin issues such as eczema, dry skim and pre-mature aging.
Helps with Heart Disease. Coconut oil is about 50% Lauric Acid which aids in preventing various heart issues like high blood pressure and high cholesterol.
Weight loss increases the bodies metabolism.
And lots, lots more
But to be honest, I just like the stuff. I don't think I am going to live till I am 100 and be skinny. Seriously, it's still an oil.
So here is what I do with it.
I slather it all over myself after I get out of the shower. It makes my skin soooooooooo smooth!
Tried a tiny bit in my hair, and that didn't go over so well. I looked like this
Not a very good look for me.
I also sometimes throw a spoonful in my smoothies.
It has a smoke point of 350. So it's wonderful for cooking. I use it when I am cooking meat.
So pick some up next time you are at the store. It's awesome stuff.
***Remember favorite Things Thursday are NOT sponsored posts, just products I love***
And the winner of my iPod giveaway is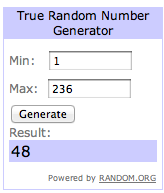 Congrats Melissa! Please contact me within 72 business hours!