This wonderful crusted pork tenderloin served over sautéed spinach concludes my series of $10 Meals.
I hope you all enjoyed all 13 recipes. I received such great emails. I thank you all who took time out of your busy schedules to send me a note!
Also thank you to Sweetbay Supermarket for allowing me to create all of the recipes for their $10 meal Campaign.
It was such a great eye opener to see that you can actually make delicious, healthy. family friendly meals for $10 or under.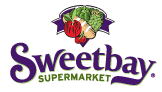 Pork tenderloin is $1.00 off per pound this week at Sweetbay Supermarket, so run and pick one up and make this delicious and easy meal. This would be a great change up for your Easter dinner as well.

Crusted Pork Tenderloin ($10 Meal)
Author:
Leslie Green - The Hungry Housewife
Recipe type:
Main, dinner
Prep time:
Cook time:
Total time:
Moist and tender crusted pork tenderloin served with sautéed spinach and sweet baby carrots
Ingredients
For Pork
1 lb pork tenderloin
½ cup Italian Style Bread Crumbs
⅛ teaspoon salt
¼ teaspoon pepper
1 teaspoon dried rosemary
½ teaspoon garlic powder
1 egg, beaten
1 tablespoon mustard (preferably Dijon)
Non-Stick cooking spray
For Spinach
1 bunch fresh spinach
2 tablespoons butter
⅛ teaspoon salt
½ teaspoon pepper
For Carrots
16 oz pre peeled baby carrots
4 tablespoons butter
¼ cup brown sugar
3 tablespoons water
Instructions
To Make the Pork
Preheat the oven to 350.
Line a baking sheet with parchment paper or foil.
In a shallow dish, like a pie plate, mix together the bread crumbs, salt,pepper, dried rosemary and garlic powder.
In another shallow dish, mix together the egg and the mustard.
Coat the pork with the egg mixture then coat with bread crumbs
Place the pork on the prepared baking sheet and spray the top with non-stick cooking spray.
Bake for 35 minutes or until the internal temperature reaches 145.
To make the Spinach
Wash and dry the spinach and remove the long stems.
In a large skillet over medium heat melt the butter.
Add the spinach, salt and pepper, cook for 3 minutes or until spinach is wilted.
To make the Carrots
Place the carrots in a pot, cover with water, cover with a lid and boil for 8-10 minutes. Drain.
In the pan that you cooked the carrots, melt the butter and add the brown sugar and
water.
Add the carrots back in and cook for an additional 4-5 minutes.
Notes
*Price estimate does not include pantry staples you may likely already have. Prices are also adjusted for quantity; for example if a recipe calls for half an onion, we include the cost of that quantity.* Recipe Created for Sweetbay Supermarket by Leslie Green – The Hungry Housewife. Photo by Leslie Green – The Hungry Housewife