When I was developing my $10 meal recipes for Sweetbay Supermarket, they gave me the idea of developing a different type of Shepherds Pie. While my Guinness Shepherds Pie is wildly popular, I didn't want to use beer in their recipe and wanted to take the step of making mashed potatoes out of the equation. So I made an easy Shepherd Pie Filling and put it over baked potatoes and topped it with cheese! YUM!
I love serving "different" meals to my family. And yep, it's only $10 to make this dinner.
It might come in under if you run to Sweetbay Supermarket this week because 80% lean ground chuck is $2.79 lb.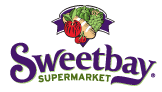 Author:
Leslie Green - The Hungry Housewife
Prep time:
Cook time:
Total time:
A deconstructed Shepherds Pie
Ingredients
4 Medium Russet Potatoes
1 pound Ground Beef
½ teaspoon oil
⅓ cup Hannaford Frozen Peas, thawed
⅓ cup Hannaford Frozen Carrots, thawed
½ cup Hannaford Frozen Corn, thawed
1 packet (.87 oz.) Hannaford Brown Gravy Mix, cooked to package directions
1 cup My Essentials Shredded Sharp Cheddar Cheese
Instructions
Wash and prick the top potatoes with a fork about 5 times.
Cook the potatoes in the microwave on high for 25 minutes or until fork tender
In a medium skillet cook the ground beef until no longer pink in the middle, drain.
In the same skillet, over medium heat, add the oil, peas,carrots and corn. Cook for 5 minutes or until the carrots are tender.
Return the beef to the skillet with the vegetables. Add the gravy and cook for about 5 minutes or until heated through.
Partially open the potatoes and evenly divide the beef mixture over each potato, top each potato with ¼ cheese.
Notes
*Price estimate does not include pantry staples you may likely already have. Prices are also adjusted for quantity; for example if a recipe calls for half an onion, we include the cost of that quantity.* Recipe Created for Sweetbay Supermarket by Leslie Green – The Hungry Housewife. Photo by Leslie Green – The Hungry Housewife