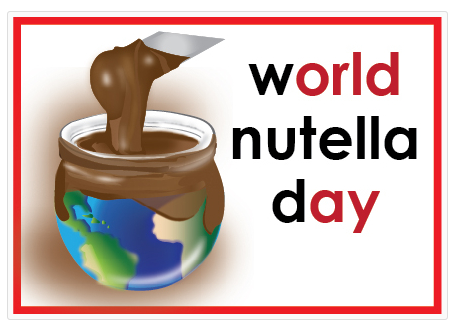 Man, I totally forgot it was World Nutella Day.
Pretty sure it should be a religious holiday.
Since I forgot, I obviously didn't  make anything.
I will share the Nutella Recipes on my site for you…
by far, this unassuming drink is the most popular thing on my blog,
NUTELLA HOT CHOCOLATE
Nutella Peanut Butter Potato Chip Panini

Nutella Peanut Butter Banana Ice Cream

Nutella Peanut Butter Brownies (horrible photo from 2008,one of the 1st things I ever posted)

And if you follow me on instagram or Facebook, you will know I even take photos of Nutella Jars.
"Nutella is located on the top shelf because it is closer to God."