This is such a pretty dish, kinda hard to believe it only cost $10 to make. But it did. I created this recipe for Sweetbay Supermarket and it had to come in under $10. Feeding a family of four can be easy with Sweetbay Supermarkets fresh ingredients and top-quality meats at low prices.
Another thing I love about this dinner is that it is a one dish meal. That means less for me husband to clean 🙂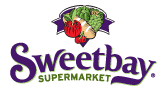 I love it when grocery stores have coupons right on their web site. That means I don't have to run out to the newsstand on Sunday morning in my pajamas to get the newspaper to get the coupons. If you are a Sweetbay Supermarket shopper, did you know they have a great website. Click here to go directly to their coupon page.

Lemon Pepper Chicken Skillet ($10 meal)
Author:
Leslie Green - The Hungry Housewife
Prep time:
Cook time:
Total time:
A delicious one pot meal, lemon pepper chicken skillet.
Ingredients
2 lbs. Skin-On Chicken Thighs, about 5 thighs
1½ tablespoon Vegetable Oil, divided
1 tablespoon Lemon Pepper Seasoning
1 28 oz. package of multi colored potatoes, cut in half (Tasteful Selections Sunrise
Melody)
1 Red Onion, chopped
1 small Zucchini, roughly chopped
1 Lemon, cut in 8th's
½ teaspoon Salt
½ teaspoon Pepper
Instructions
Preheat the oven to 425.
Toss the chicken thighs in 1 tablespoon oil and season lemon pepper
seasoning.
Preheat a large oven safe skillet over medium high heat for 1 minute.
Add the chicken to the skillet, fat side down and cook for 4 minutes.
Remove from heat and set aside.
Toss the potatoes, onion and zucchini in ½ tablespoon oil and season with salt and
pepper.
Cook the vegetables over medium heat for 5 minutes stirring occasionally.
Place the chicken over the vegetables and squeeze the lemon over the chicken, add the lemon to the pan.
Roast for 40 minutes or until the juices run clear or the internal temperature of the chicken reaches 180.
Notes
*Price estimate does not include pantry staples you may likely already have. Prices are also adjusted for quantity; for example if a recipe calls for half an onion, we include the cost of that quantity.* Recipe Created for Sweetbay Supermarket by Leslie Green – The Hungry Housewife. Photo by Leslie Green – The Hungry Housewife