Ohhhhh, Bar Keepers Friend, How I love thee!
Growing up, my parents kept Soft Scrub underneath the sink. It's all I knew.
Then after high school I got a job at Chili's and the ultra cool bartenders used Bar Keepers Friend to clean everything.
So I made the switch and have never looked back.
I love the stuff, you can clean a million things with it….below is one example of how I use it.
I am not sure if y'all know, but I am REALLY REALLY cheap. I hate spending money.
I have a few sets of plates, all seem to be white. I suppose you can call me cheap and boring.
The problem with white plates is that they start looking yucky and all scratched up with use.
So me being the Mrs. Cheapy-Cheaperson that I am, I refuse to buy new plates.
Bar Keepers Friend to the rescue!
To de-scratch a plate, all you need is your plate, a wet paper towel and Bar Keepers Friend.
Sprinkle some Bar Keepers Friend on your ugly plate and scrub with the wet paper towel until the scratches disappear. Wash the plate.
See look how purrrrty!!!  Now I don't have to spend money on new plates!!!!
***Remember- Favorite Things Thursday are NOT sponsored posts. Just things I LOVE***
Smucker's Giveaway Winner is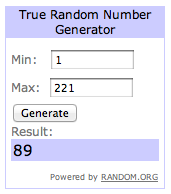 Congrats Erika. Please email me with your contact inforamtion.