Well Hi there.  Cute, aren't I? I'm easy to make too. Yep, I was here on this blog 2 years ago. The chic that writes this blog is too lazy to make something new this year. She claims she is too busy, but I am glad to show my cute little face again. It's nice to meet you.
Want to know how to make me?

Author:
Leslie Green - The Hungry Housewife
A festive Marshmallow Snowman
Ingredients
3 large marshmallows
3 toothpicks
Edible Black and Orange markers(can find them at the craft store) or Black and Orange Tube writing frosting
2 small thin pretzel sticks
1 Sheet rolled fruit snack(such as a Fruit Roll Up) cut into a ¼-1/2 inch long strip
1 Hershey's Kiss
Instructions
Place 1 toothpick in the center on 1 marshmallow.
Place a marshmallow on the top of that toothpick.
Place a second toothpick through the center of the second marshmallow.
Place the 3rd marshmallow on top of the second.
Using the markers or the frosting, draw on two black eyes and 3 black buttons and a mouth. Using the orange marker or frosting draw on a nose.
Place the pretzels in sides of the middle marshmallow for the arms.
Drape the Fruit Roll up around the neck and arms of the snowman for a "scarf"
Place the 3rd toothpick through the middle of the top marshmallow and poke the Hershey Kiss on top to serve as his hat.
Notes
Makes one snowman
And the Winner to my Millstone Coffee giveaway is
Olivia- @oliviafrescura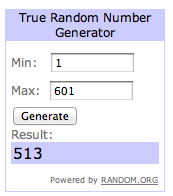 Congrats Olivia..Please contact me within 72 hours to claim your prize.