for not being blogging…I really do.
Aside from being knee deep in some professional recipe deveolpment. I've been unplugged from the world for 8 days. No phone, no internet, no email..NOTHING. It was dreamy!!
We were galavanting about the Caribbean(Bahamas, St.Thomas and St.Marteen) on the largest cruise ship in the world, The Royal Caribbean's Allure of the Seas
There is nothing better then creating memories with family and friends in the crystal clear waters!
Just look at how HUGE the ship is in comparison to an average cruise ship!!! It was MASSIVE
Here is the view on our first morning of the Bahamas..
The kids enjoying their breakfast on our balcony!
You know you are not in the United States anymore when you can walk right up to s shark pond with no ropes, no glass, no barrier at all! Wonder how many drunk people have been pushed in there?
We hung out at the Atlantis Resort for a bit. We were going to go swimming in their pool, however they wanted $120 PER PERSON just to swim. Ummmm- no thank you. The Ocean is free.
Back on the boat my 8 year old took to the rock climbing wall. Better him than me.
Oh and the boat had 24 hour frozen yogurt. The kids were in heaven!!
Big ol nasty iguanas were everywhere in St.Thomas.
We went snorkeling over a shipwreck by way of a 55′ catamaran named "Castaway Girl".
Why is water so mezmorizing?
So I hope you forgive me for my absence. I will be back to life after reading my 500+ emails. Oh, and the laundry!
All photos were taken by my iPhone! Cell phone pictures sure have come a LONG way!
Oh and BTW, the winner of the the Eagle Brand Giveaway is…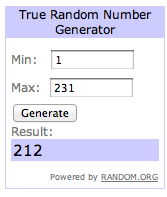 Congrats to Kristen of The Cluttered Cupcake  (Love the name)
Please contact me within 72 business hours to collect your prize!!!