I love love love me some rice. Really I do. I could probably find a way to fix it for ever meal. I love mixing all sorts of thing in it. But sometimes when I am a super slacker grocery shopper and have nothing it the house to mix with my rice, it's nice to have the convenience of Sun-Bird Asian Seasonings. It's also nice that I don't have to think about getting all of the ingredients out to make a yummy side dish, sometime I just don't have the time. So I pull out my Sun-Bird Asian Rice packet and I have delicious Fried rice without having to even think about it.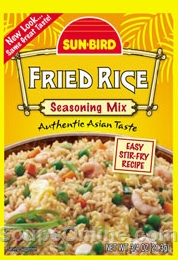 And the winner of the $50 giftcard courtesy of Sun-Bird Asian Seasoning is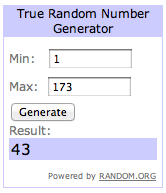 Congrats to Shelly..Please contact me within 72 business hours to claim your prize!!!
**This is a sponsored post by Sun-Bird Asian Seasonings, However all opinions are mine.