Do you get in a cooking rut? Ohhh, I totally do sometimes. Being a lover of all food, I would love to cook exotic food and try new things every night. However, if I tried to pull that, my family would starve and possibly disown me. But I do try to "Break the Routine" every once in a while.
For instance, Asian food. I make it every so often, but when I do, something is always missing. That special magic, that spark.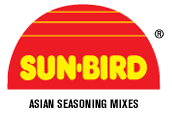 So here is where Sun-Bird Asian Seasonings comes to the rescue. They offer easy and convenient authentic Asian sauce mixes. I am not one on pre-packaged mixes but I will take all the help I can get in the Asian department. I am sooooo very glad I was given the opportunity to try Sun-Birds products. Talk about easy…my dinner was ready in about 15 minutes.
And the taste…well lets just say after dinner was done, my 8 year old son was eating the General Tso's chicken from the pan on the stove. It tasted just like a meal I would get at an authentic Asian restaurant. Oh and it had a nice kick to it!
You cant get much easier than this….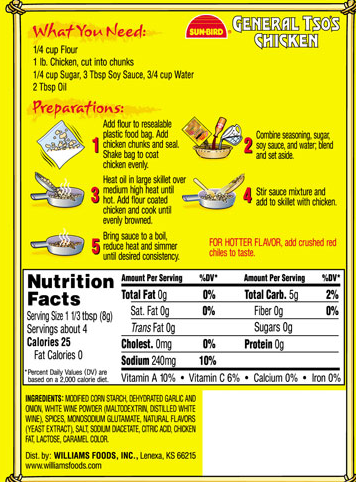 So if you get in a rut like me, pick up some Sun-Bird seasoning next time you are at the store. You will be surprised on how deliciously authentic and easy these seasoning mixes are.
Not sure where to find them…click HERE to locate a store near you.
*This is a sponsored post, however the opinions are mine.