I am not going to discuss the Super Bowl today, because well, I am a bit bitter. Pfffttt. The Steelers are dead to me.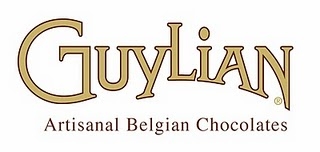 CONTEST CLOSED
It is no secret that I am obsessed with chocolate. So when the lovely people of Guylian Belgium Chocolates contacted me and wanted to send me some chocolates to sample, I was quick to say yes.
The chocolates are amazing. My favorites were the marbled seashells, they are "ultra-indulgent" luxurious chocolate seashells that are 100% pure, silky smooth milk, dark and white Belgian Chocolate and are filled with rich, decadent creamy chocolate praline truffle. Praline truffle inside the chocolate seashell? uh-huh, that what I'm talkin' bout. I suppose you want some now, yes? Well you can't have any of mine, I ate them all (don't look at me like that). So Guylian is going to give one of my readers a delicious Gift bag, perfect for Valentines Day or just sitting in front of the TV eating chocolate…that's perfectly fine as well.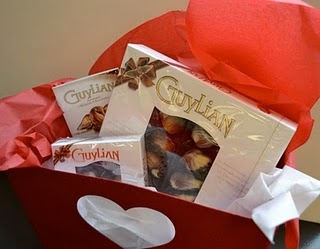 Photo courtesy of Guylian
I don't know a person that can pass on chocolate, or maybe I just choose not to be friends with those kinds of people.


To enter:
Leave me a comment and let me know if you are a milk or dark chocolate kind of person.
Want another entry? Tweet about this giveaway(http://tinyurl.com/5r723tv leave an additional comment with your tweet
Another entry? Share this on your Facebook. Come back with another comment with Facebook link.
A 4th entry? Like The Hungry Housewife on Facebook. Come back with another comment to tell me.
A 5th entry? Follow me on Twitter. Come back with another comment to tell me.
A 6th entry? Follow my blog OR subscribe. Come back with another comment to let me know.
Contest open to US residents only.
Ends Thursday, February 10th at 6 pm est.