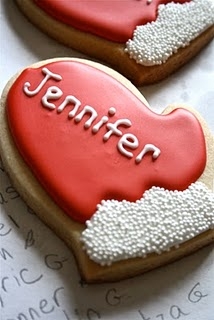 I went lazy simple this year. 2 colors of icing to mix. Some white Non-Pareils. That's it. I mean, not as simple as running out to the store to buy your kids classes some cookies..cause that is what most normal people would do. However, I never claimed to be normal.
Oh, and don't forget to enter my Cuisinart Ice Cream Maker Giveaway. All the cool kids are doing it! Click HERE to enter.
CLICK HEREfor the cookie and icing recipe and wonderful tips on how to decorate sugar cookies.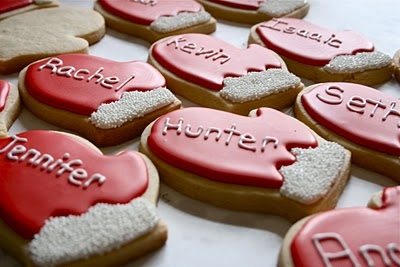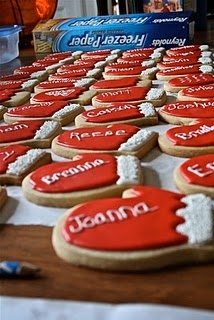 All wrapped up and ready to go