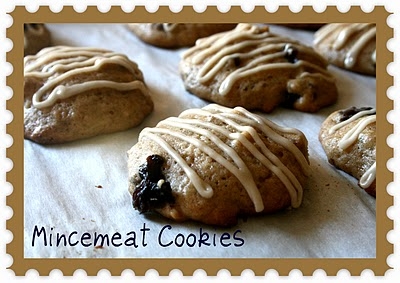 Well, congrats to you. You made it past the title of the post to read about these delightful cookies.
I mean mincemeat…yuck. When I hear the word mincemeat, I think of meat all minced up..ewwwww…in a cookies or a pie form…that is just nasty.
My husband alway spoke of mincemeat cookies his Grandma used to make all the time when he was young. He has been wanting me to make them for the longest time. He finally had his Grandma find the recipe. She did. And then I was on the hunt for some mincemeat (shutter). I was obviously uneducated in regards to the makeup of mincemeat. There seems to be 2 varieties at the grocery store. One with actual BEEF in it and one with without. I took the safe route and bought the mincemeat without the beef.
I am here to tell you the stuff gets a bad rap! It is basically a spicy, fruit mixture. Apples,raisins, orange peel and spices that's it. Sound yummy, huh? It is.
I made them current by adding a browned butter maple glaze on top. Uh huh, I rock.
Make them, you will love them. Grandma says so.
Who knows how old this little yellowed recipe card is.
MINCEMEAT COOKIES WITH BROWNED BUTTER MAPLE GLAZE
Makes about 5 dozen
The Hungry Housewife
3/4 cups Butter, softened
1 1/4 cups Sugar
3 Eggs ,beaten
3 cups Flour
3/4 tsp salt
1 tsp Cinnamon
1/2 tsp Nutmeg
3/4 tsp Allspice
1 tsp Baking Soda
3 Tbsp Fresh Orange Juice
1 1/4 cups Mincemeat
3/4 cups Pecans or Walnuts, toasted
In a medium bowl, stir together the flour, salt, cinnamon, nutmeg, allspice, and baking soda. Set aside.
Cream the butter and sugar until light and fluffy with an electric mixer.
Add the eggs and mix well.
Add the flour mixture to the butter/sugar mixture and mix until just incorporated.
Mix in the orange juice and mincemeat.
Fold in the nuts of choice.
Preheat the oven to 350.
Line a baking sheet with parchment paper (or grease the baking sheet).
Form the cookies into Tablespoon rounds and place them on the prepared cookies sheet, 1″ apart.
Bake for 12-14 minutes, or until the cookies are set.
Allow the cookies to cool.
To frost the cookies put the Browned Butter Maple Glaze(recipe below) in a zip lock bag or a piping bag. Snip the end and drizzle onto the cooled cookies.
BROWNED BUTTER MAPLE GLAZE
2 Tbsp Butter
1 cup Powdered Sugar
2 Tsp Pure Maple Syrup
1 Tbsp Milk
Place the powdered sugar in a medium bowl.
In a small saucepan, melt butter over medium high heat. Cook the butter until it starts to lightly brown and smells "nutty".
Pour the browned butter into the powdered sugar.
Add the maple syrup and milk and mix with an electric mixer until smooth.
And I suppose you would like to know who won my Cuisinart Ice Cream Maker Giveaway?
First, I want to thank you all for your comments. So many of you were 1st time commenters..and I love seeing new (and old) faces around here.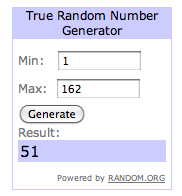 Congratulations to Lisa at Sweet as Sugar Cookies.
Please email me with your mailing information.
Stay tuned for another AWESOME giveaway from me to you!!!!!!!