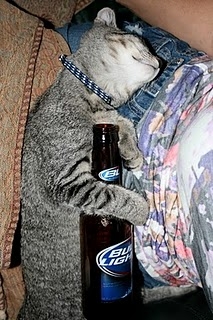 This will be my last post before the Holiday rush.
I just wanted to tell all of you to have a safe and happy holiday.
I would write something all sweet and gushy, but that's not how I roll.
Try not to have as much fun as my cat Archie, he has had a few too many.
He fits into the family just fine.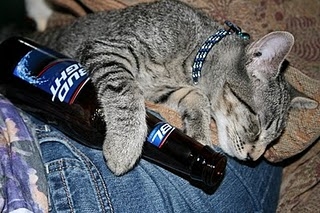 Archie is getting help for his issues. We are staging an intervention.