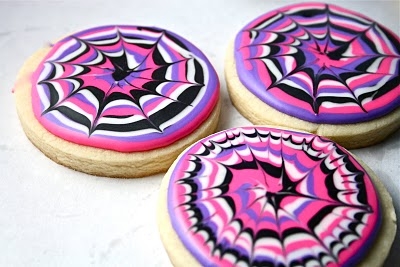 When I asked my daughter what theme she wanted for her Birthday party back in June, she said tie dye and peace sign. Huh? She was turning 5. Maybe she was a hippie in a former life, who knows. Weirdo. I suppose princesses and anything 5 year old'ish were out of the question. Kids, they grow up so fast. I will admit the other day, I was sitting in her closet getting together some things to take to my sisters garage sale and she brought me her Sleeping Beauty and Cinderella dolls. She said she didnt want them anymore. I said, "WHAT, you dont want your princess dolls anymore?" She said , " no I dont like princesses anymore." I sat there in her closet and cried, full on tears. I suppose my baby is not a "baby" anymore.
Anywhooo, along with a cake that she designed herself (not one of my best cakes AT ALL) she also wanted tie dye cookies. I searched and searched for a tutorial on tie dye cookies..and came up with nothing. So these are what I came up with. Call them tie dye or call them really colorful spiderweb cookies…these are what she got.
For the printable recipes for my cookies and the icing I use click
here
. In the same post you will find useful sugar cookie decorating tips as well.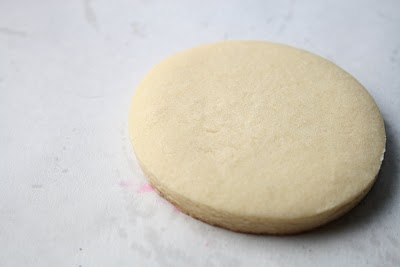 Start out with your baked, cooled sugar cookie.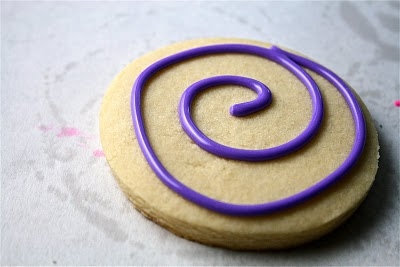 Make a nice swirl around the cookie with your color of choice. Work quickly throughout the whole process or your icing will dry.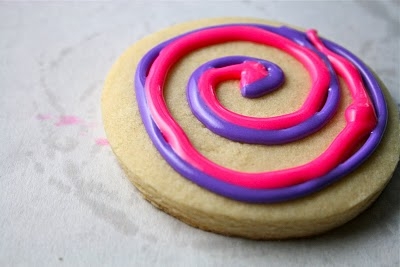 Make another swirl with another color.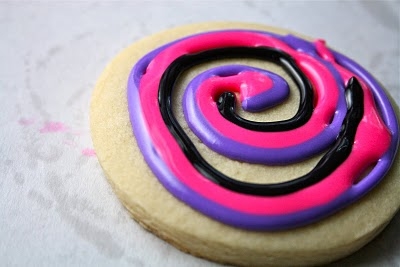 And yet another swirl.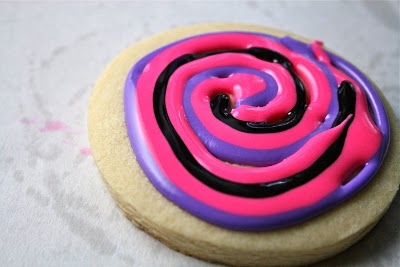 Swirl swirl swirl. Don't worry if it looks messy.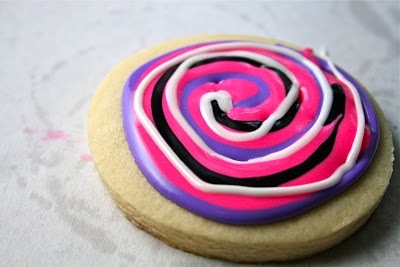 Add some white for a nice contrast of colors.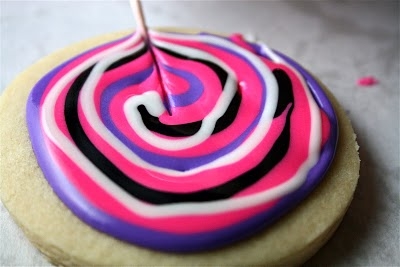 Now take a toothpick, and drag it thought the icing. Start in the middle of the cookie and work your way out.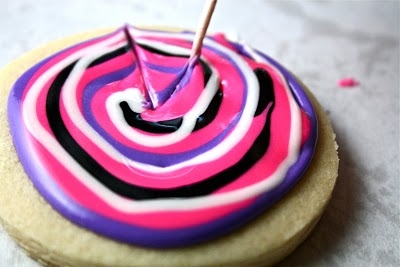 Continue dragging your toothpick until you have gone around the whole cookie.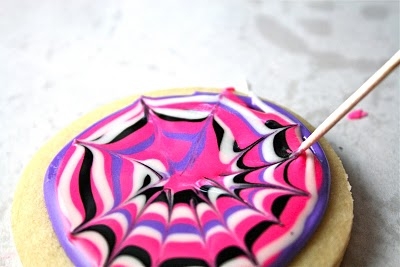 After you have achieved your desired effect, with your cookie still on the table, shake it back and forth to level the icing out. If you have any gaps in the icing, use your toothpick to fill them in.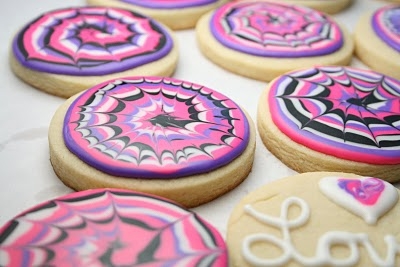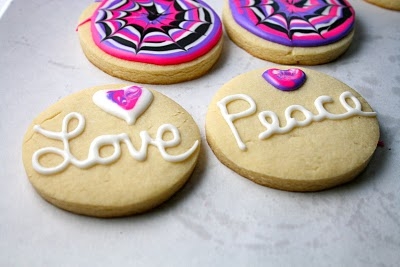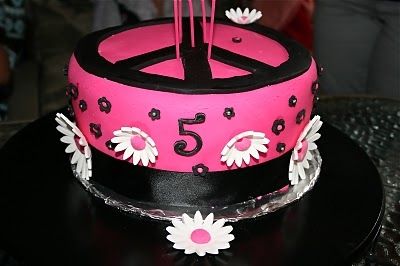 Emms's cake. Sloppy and messy. I blame it on the bad batch of fondant. She told me exactly how she wanted it to look. Actually she drew me a picture of how she wanted it to look.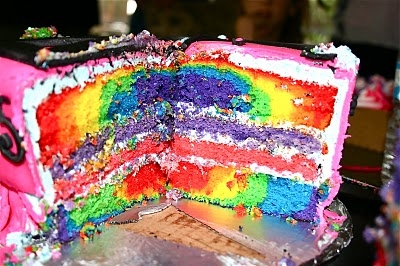 "Tie Dye" inside! You should have heard the squeals from all the kids when I cut into the cake. You would have thought Justin Bieber was jumping out of it. They thought it was the coolest cake ever.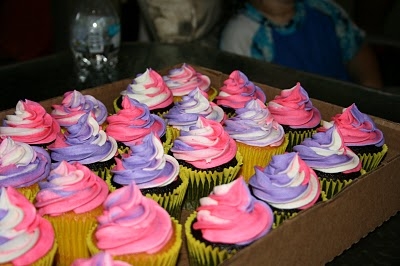 "Tie Dye" cupcakes. I used a 1M tip and stripped my icing bag to get this effect.