The Junior League ROCKS.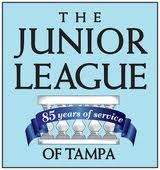 Here is their mission…"Founded in 1926, The Junior League of Tampa, Inc. is an organization of over 1600 women committed to promoting volunteerism, developing the potential of women, and improving communities through effective action and leadership. Its purpose is exclusively educational and charitable."
Their commitment to the community is amazing.."For 84 years, The Junior League of Tampa has been committed to building a healthier, more educated and safer community for Tampa Bay's children and their families. The 1600+ members currently provide more than 60,000 hours of service to the community each year, while spending nearly $250,000 annually on JLT projects."
So in a nutshell the Junior League is a plethora of women that get together and selflessly give back to the community. Awesome, huh?
You can click here to see if there is one in your area that you can join.
The Junior League of Tampa was nice enough to invite me to their 2010 Holiday Gift Market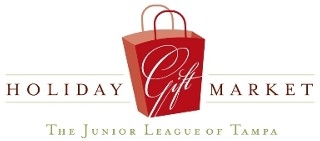 It was every girls dream, 130 merchants from all over the county come together to sell their crafty and unique merchandise to help benefit the Junior League.
Over the past 6 years the Junior Leagues Gift market event has helped The Junior League of Tampa put over $500,000 into their community Projects in the areas of foster care, basic needs, education and literacy. So if you are in the Tampa Bay area and would like to attend you can click here for all the details..but hurry its only open Friday November 5th-Sunday November 7th.


Ready for the yummy cookbook giveaway?
When I attended the market today, I asked the cookbook booth(which was beautiful) if they would like to provide me a cookbook for my readers….see I am always thinking of y'all..and they were happy to oblige.
Junior League Cookbooks are pretty much the best cookbooks you can get in my opinion. They are a compilation of delicious recipes from the members. You wouldn't want your recipe printed in a cookbook unless it was absolutely divine, would you?
I present to you the Capture the Coast cookbook from The Junior League of Tampa.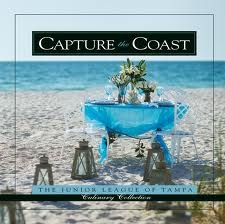 The recipes are scrumptious…scrumptious I tell ya.
So leave me a comment and tell me how much you love me. No, just kidding…just tell me your favorite cookbook. The contest will end at 9 pm EST on November 12th.
Tweet about it….come back and leave me another comment and you get another entry.
Facebook it…come back and leave another comment and you get another entry.
Link it on your blog(if you have one)…come back and leave another comment and you get another entry.
This giveaway is only good for the continental US. Sorry my foreign readers, know I still love you, I am just to cheap to ship overseas. But you can still leave a comment on how much you love me!!! 🙂