Well, well, well…fancy meeting you here. Been a while huh?
Santa came early, I have my nice new MAC Book Pro. I am still learning my way around it. So bear with me.
I must admit, I have enjoyed my break from blogging. So much that I actually was going to call it quits. We all know how very time consuming it is. I felt like my blog was my first priority..I felt like y'alls blogs were also top priority in my life. I feel guilty if I don't visit each and every one of your blogs on a daily basis. I feel like if I don't go to your blog you wont come to mine. That is my number one pet peeve of blogging..the politics. We all might not admit it, but that is how it works, and I can't stand it. So in order me for to continue to blog, I have to come to terms that I cant do it all. I cant blog..answer ALL comments..comment on all of your blogs..wipe my kids asses..do laundry..play Mom, play wife and work all at the same time. I honestly don't know how some of you do it. You must be SUPER bloggers. Take the Pioneer Woman for example. I don't go to her blog. You know why? I am jealous. She must be super human. How does she do it? Seriously? Home schooling, kids, mega blog with daily posts on multiple subjects. Does she have some secret elves that help her? Cause if so, I want one or two..ah hell, make it 3. I want to continue to blog. But please, if I don't leave a comment on your blog, that doesn't mean I am not reading and I don't love you. It just means I am trying to keep some sanity in my life and not let blogging run my life. K?
Who is to thank for my blogging return? My
sister
. When I told her that I was going to stop blogging, her response was…"You can't, you just can't!" She is my older sister, I have to listen to the Mighty Wise One! So I continue to blog. I continue to blog until my next mental breakdown!!!
I leave you with some of our Christmas photos. The wonderful
Kelly Noel
took them.
Me and my sis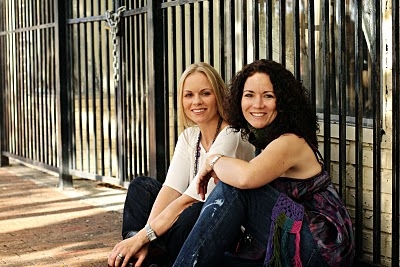 My kids are pretty darn cute!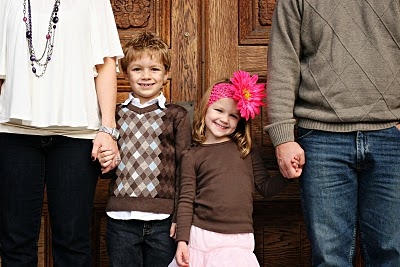 Emma loves to get her photo taken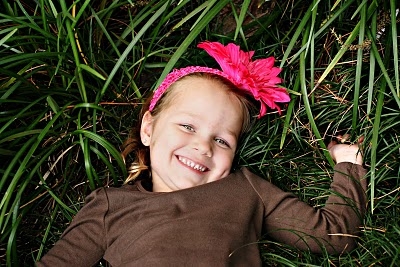 Isn't Aidan handsome?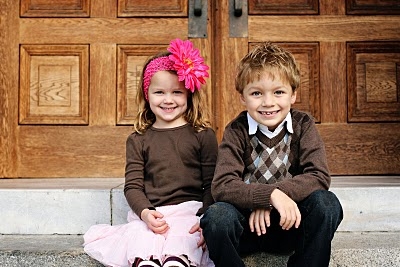 Me and my man!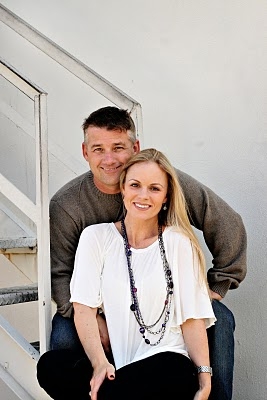 She is sooo sassy, wonder where she gets it from? hmmm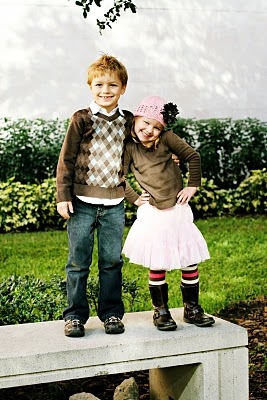 My adorable niece..Sarah Belle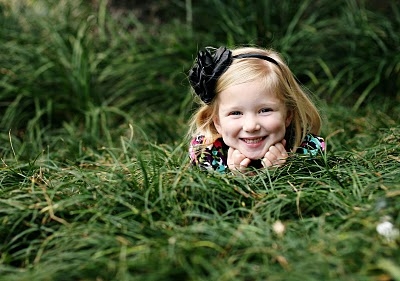 Trouble one and Trouble Two