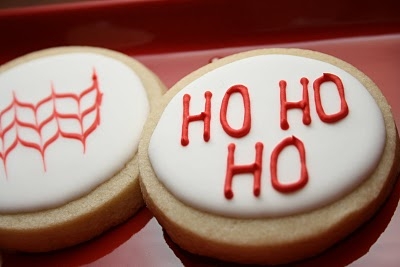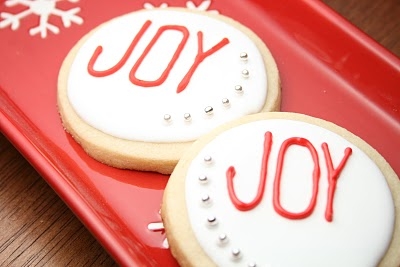 So I had an argument with my 2 alter egos. I had the unrealistic cook on my left shoulder and the practical cook on my right. Oh and they had it out. But thank God for my sanity, the nice little practical cook won this year. I was asked to make sugar cookies for my my sons class. You know, a whole bunch of 6 and 7 year olds..the ones who don't give a damn what the cookies actually looklike..the only requirement is they have some sorts of sprinkly or shiny crap on them. My unrealistic cooked wanted me to make fancy and gorgeous decorated cookies. But like I said, Mrs. Practical won!!! Yaaahooo. So I present to you my simply decorated sugar cookies. Easy peasy.
Click
Here
for a printable recipe.
Click
Here
for some good sugar cookie tips.