Has the Tooth Fairy fallen victim to these tough economic times?
I am new at this whole Tooth Fairy business.
What is the going rate for teeth these days?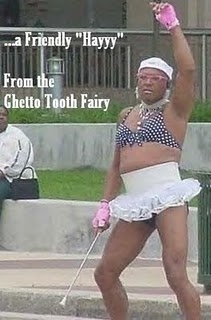 I found this photo of the "Ghetto Tooth Fairy"
hehehehe
It takes all sorts of people to make the world go round!!!