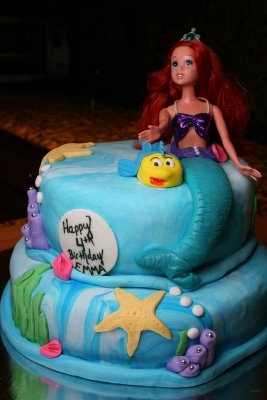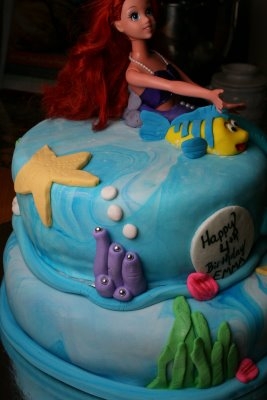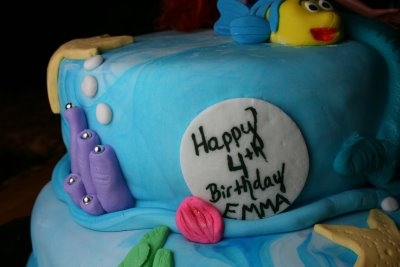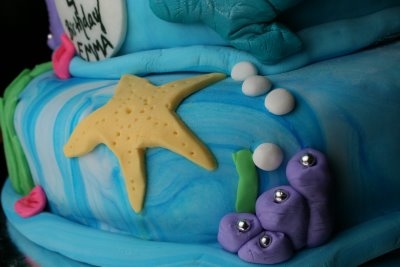 Well well well..I did it to myself again, went overboard on my little ones cake. Last year I made her the
Sleeping Beauty Birthday Cake(my first decorated cake)
. So this year I told her I was going to make her cupcakes. Oh good lord, she hat a fit. She said she wanted "a pretty cake like when I was 3". Oh great, did I create a cake snob??
When we went to the party store to pick out her party decorations, I really pushed hard for Hello Kitty. That would have been such a cute and easy cake to make. But nooooooo,
my little cake snob had to go with the Little Mermaid decorations. Grrrrrrr. I knew I had my work cut out for me.
I have never covered a cake in fondant before, and while I loved the cake, I obviously need a hell of a lot of practice. I marbled the fondant so it would look like "water" . All the sea life was also made from fondant. I actually thought that Flounder looked like a yellow sperm in a fish form!!LOL. Maybe someday I will get the time to take a cake decorating class.
Cute Cute Cute