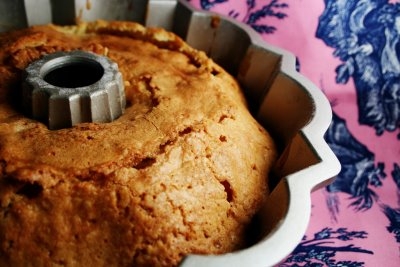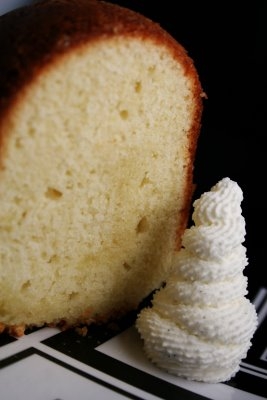 In honor of National Pound Cake day, I thought it was only fitting to post, um, Pound Cake! Duh!
Well this pound cake was FAR from a fail. It was moist and delicious. But don't you dare put a glaze on top because it is plenty sweet enough. Next time I make it I might even decrease the sugar by just a tinsy tiny bit. I did however make some homemade vanilla bean whipped cream to make it cute since I already had the whipping cream out for the cake. I think she told me she got the recipe from an old Southern Living
Cookbook.
Come on folks, whip you up one of these bad boys in honor of the Holiday!
WHIPPING CREAM POUND CAKE
1 cup butter, softened
3 cups sugar
6 large eggs, room temp
3 cups sifted cake flour
1 cup whipping cream
2 teaspoons vanilla
Beat butter until creamy, gradually add sugar. Add eggs one at a time, beating well.
Add flour and whipping cream alternately, beginning and ending with flour. Pour into a greased and floured Bundt cake and bake at 325 for 1 hour and 15 minutes.