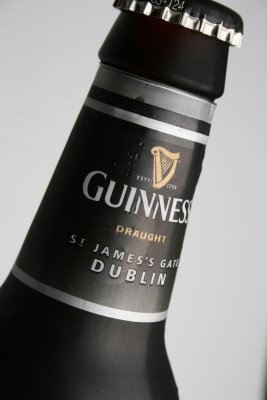 I made my famous Guinness Shepherds pie, But I will post about it another time.
I just want to wish you all a Happy St Patrick's day. I hope you all are wearing green to prevent the pinching! I always have on green 365 days a year. I have a Shamrock tattoo lurking somewhere on my body to celebrate my Irish-ness.
I am sad to sad I will not be partaking in the Irish festivities today. Our whole family, even my husbands 80 year old Grandma(VERY IRISH) usually go to the local Irish Pub at like 10 am and proceed to get silly drunk. Drinking beer from 10 am till oh about 4 will get you pretty toasted.
It is always a great day. But with this damn recession, I don't feel like spending $300+ on beer that I am just going to pee out. So I will stay home sulking, wishing I was drunk(keep in mind, I am not a drinker, I only drink a few times a year, but boy when I do, there are stories to be told, most of which I don't recall!!!!)
Soooooo, someone have a beer on me and do something you WILL regret the next morning, will ya?