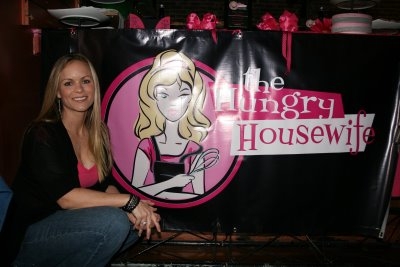 Ohhhh my word…I am sooooo darn tired. Let me run down what I baked for the two day event of for the Professional Sports Wives Association and the Professional Athletes Council.
84 Mini Banana Bread loafs with banana frosting topped with toasted walnuts
99 Red velvet cupcakes with cream cheese frosting
100 GIANT chocolate chip cookies
I wish I knew or wrote down how much time I spent in the kitchen. But it was an unGodly amount of time. The cookies alone took 22 minutes a batch and I could only cook 7 at a time!
Thats over 5 hours of just BAKING time for the just the cookies.
My one little standard size oven needs a rest. Yes I was offered tons of help in the kitchen, did I accept anyones offer??? No. Do I ever accept help? Rarely! Its my own way to torture myself. Fun huh?
To get this all done in time for the party on Friday and Saturday, it took planning.
I made all the banana breads on Tuesday. I added a tiny bit of vegetable oil to the mix to keep the moisture level up. I baked them on Monday and Tuesday. Then I wrapped them individually in tin foil then put them in Tupperware and stored them in the freezer.
On Wednesday, I made the red velvet cupcakes. they are super moist, so I knew there would be noooo problem with them in an airtight container in the fridge.
I baked all of the cookies on Thursday, Friday and some on Saturday morning.
Phew, that's a whole lotta baking!
A bunch of you asked how much I charged or how much they paid me?
NADA! I didn't charge nor did I get paid a single cent! I truly did it for the opportunity and the challenge to see if I could pull it all off.
I wish I had some good Hollywood Celebrity gossip to spill, but I don't.
I was at the event all day long and left each day around 6 ish. It turns out that all of the "famous" people showed up after I left. There were tons of NFL players and their wives and lots of high profile executives that I met. I still had a ball!
I would do it again in a second.
I got a few marriage proposals because of my goodies, however I had to respectfully decline! 😉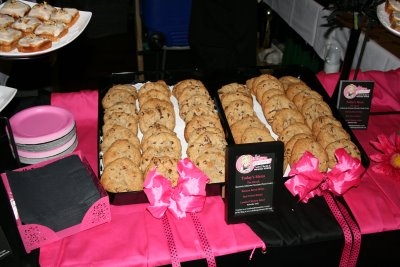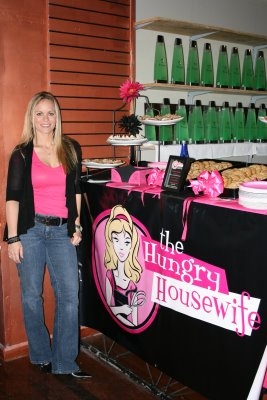 Me and my sister. She was my helper on Friday. And my girl Bobcat was my helper on Saturday.
Me and one of the many nice people I met…William E.
Wilson
(
mens
clothing designer)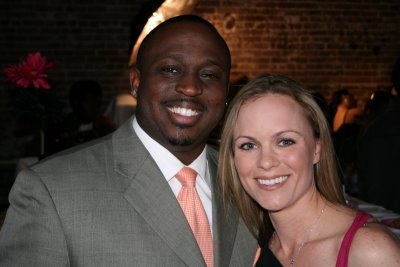 Me and the "magnificent" Michael Barber former NFL player and founder of the Pro Athletes Council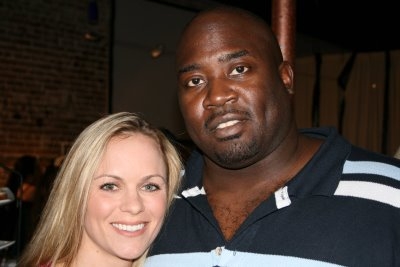 I don't really have many photos.
I am not a big "oh can I have your autograph" person or "can I have a photo with you" person.
The experience was wonderful.
I promise to get back on
everyones
blogs when I get my life and house back in order. Imagine being gone for 2 days, leaving the husband and 2 kiddos to fin for themselves!!! Not a good outcome! My house was a wreck!! No back to cleaning I
goooooo
!!!