MMMM…Caramelized onions, sweet like candy. Ok, so maybe not candy, cause I know I don't crave caramelized onions when I am P.M.S 'ing. But they are sweet as far as onions go. I used to have an aversion to cooking them. I suppose I burned them one too many times. They require pot stalking. Its kind hard to stalk a pot with 2 young kids. You know moms, while cooking we are pulled in every direction. You get the, "Mom, I need help", "Mom, shes looking at me", Mom, I spilled my juice", Mom, come wipe my butt"(ya, I still have young kids that need my help in the bathroom..oh the joys of parenthood!!!) Ok, so you get the point. They need constant attention.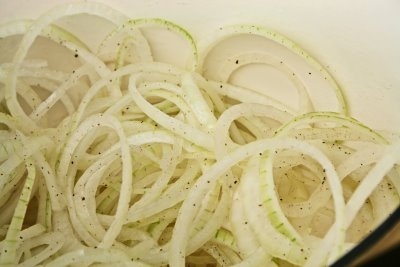 So just stick them in the oven, trust me, they require much less stalking!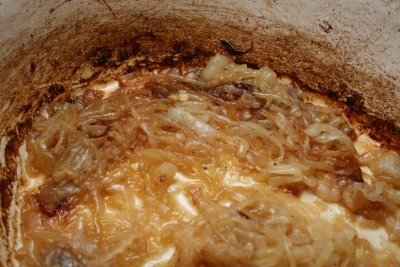 I soooo swear this is not a pile of earth worms I dug up from the back yard!!!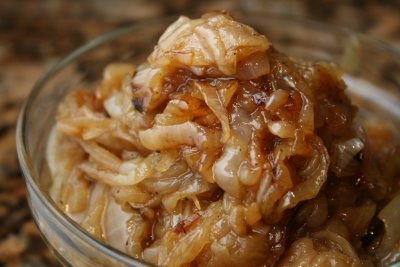 CARAMELIZED ONIONS
Preheat oven to 425
Thinly slice your desired amount of onions( I always use Vidalia Onions)
Coat lightly with vegetable oil
Season with salt and pepper
In a dutch oven fitted with a lid, bake for around 1 hour, or until desired color is reached
Make sure you stir them every 15 minutes so they don't burn( yes you still have to attend to the pot, but not as much)
I possibly have 2 more neat things in the works, so stay tuned.
I never in a MILLION years thought that my blog would bring me new ventures, but I am so very excited to see where it takes me!!!!!
Have you seen there blog? No? Please Please Please check it out. They are funny, raw and real!!
I am sorry to spew about my self..but all the excitement was killing me!