If you are visiting my blog via Daytime, WELCOME.
I hope you enjoyed my fun segment. Please forgive my nerves.
Feel free to stay awhile and poke around. I have some yummy food and some even yummier looking photography! Leave a comment if you wish, I would love to hear from you! If you would like to get updates on my posts, you can subscribe to my blog by entering your email address on the right hand side of my page.
Below you will find the recipes from the items I made on the show today with Dave.
And to all my regular readers, Thanks again for visiting and for all of your support!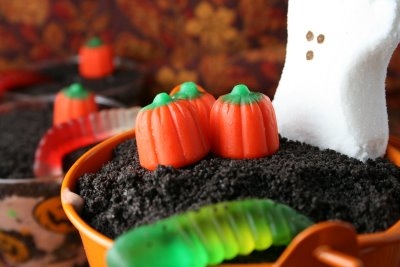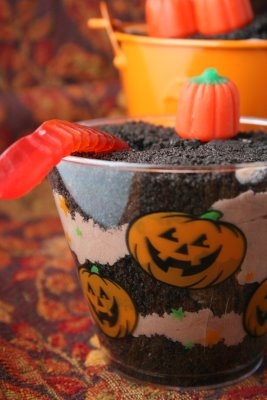 DIRT CUPS
1 Package Instant Chocolate Pudding
2 cups Milk(for Pudding preparation)
1 Package Cream Filled Chocolate Cookies
1 8oz tub Whipped Topping(thawed)
Toppings of you choice, like Gummy worms, pumpkin candies, Ghost Peeps..etc
Prepare pudding per package
Fold whipped topping into prepared pudding
Process cookies in food processor
Layer the cookie mixture and pudding mixture in clear cups
Top with cookie mixture for the "dirt"
Chill the cups for 5-10 minutes
Decorate the tops as you wish
Chill until ready to serve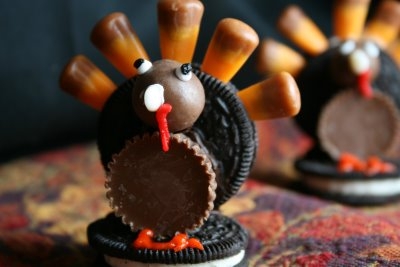 OREO TURKEYS
View the recipe for the Oreo Turkeys HERE