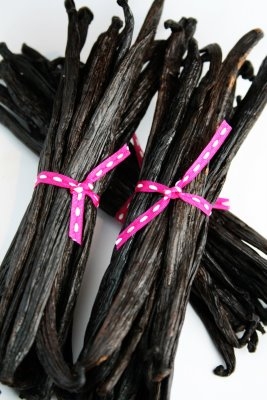 "My Friends"..(if I heard John McCain say that one more time last night during the debate I thought I would shove his bumbed arm up his butt..I am sooooo over this election)..anyways, My friends, what you are looking at is 1/4 pounds Grade A Gourmet Tahitian Vanilla Beans. I thought I would be thrifty and purchase some vanilla beans on Ebay, and this is what I buy! What in the hell am I going to do with 1/4 pounds of vanilla beans? I have never really used vanilla beans before. I mean come one, a little goes a long way.
So seriously, what was I thinking? Am I ever, in my life time ever going to use all of these?
Any one have any bright ideas?