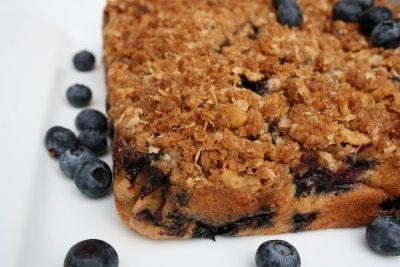 Photos taken PRE-Lowel Ego Light.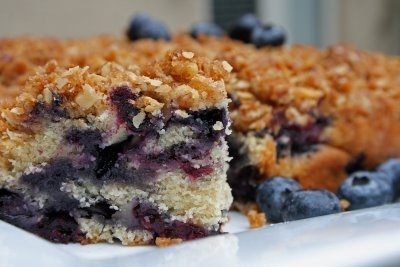 Wow, I am such a slacker. I made this Blueberry Crumble WAAAYYYYYYY back in July, and am now just getting around to posting about it. Shame on me! I post it when Bleuberries are probably like $50 million dollars at the grocery store. Ok, so I exadurate a bit. But I think they were $5 for one of those itty bitty packages last week. So you might have to bookmark this for next summer, or if your willing to give the cashier at check out your left and right arm and your big toe for payment, have at it. Oh wait, if you give both your arms for payment, then you REALLY cant make them. Well then if you….oh never mind! Enough about the price of blueberries.
This is a SUPER yummy crumb cake. MOIST..oh sooooo MOIST! And who can resist a crumb topping? I know I cant! And if you can, well there is something just terribly wrong with you!
hehehe!!!!
ohhh..I am sooo pissed..I stopped writing this post last night because I couldn't find my recipe for this heavenly crumb cake and I was tired with a migraine. So I went to bed with all hopes of locating the recipe today! OMG..I have scoured my recipe binders 3 times each..and NOTHING!!! I can not believe I have lost this luscious recipe! I blame it on my "momnesia"!!!!
I am terribly sorry to post this as a tease without the directions. But I assure you, when I find it, I will update this post. This cake is toooo tasty to leave you hanging!!!