Will you just take a gander at what I got in the mail!!!!! Crazy huh?? Look at all of those goodies.
I won a little Giveaway from Amber at Of Chocolate and Mangos. It is the "Pay It Forward" Giveaway. Some person, somewhere in the world started this awesome Pay It Forward game.
Basically, all you have to do is leave a comment on this post. And you will be entered for a chance to win a LOVELY box of goodies from me. Ohhhhh, I cant wait to go shopping!
But please don't leave a comment on this post unless you agree that if you win, you will again, "Pay It Forward" to someone else. How about you leave a comment that states your favorite food. Easy enough??? The posting ends at 10 PM EST on Sunday Sept 21st.
Have you been to Amber's blog?? Oh, she is a HOOT!! She has one hell of a sense of humor!!
Stop by her blog here to see what she got in her mail box from winnings!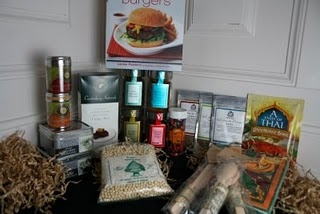 Sniffle Sniffle..The bottle of Steak Sauce fell out of the box when I was moving it! Um yeah, steak sauce all over my tile floor. The grout sure did love to suck up all that lovely DARK BROWN sauce!!! It was a bitch to clean up!!!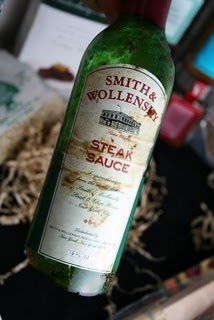 The bottom BLEW right out of it!!!!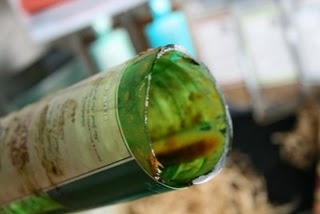 Exotic spices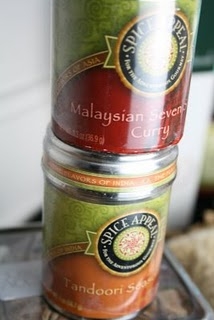 A nice change of pace from Shake and Bake