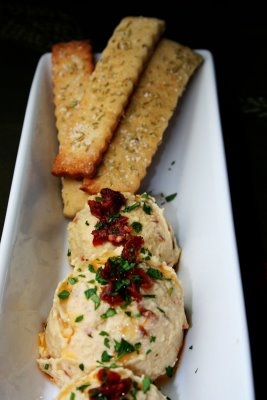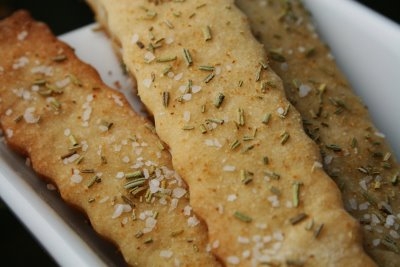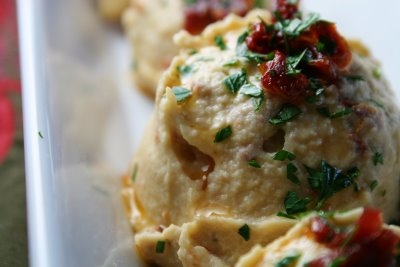 Ok, this post will be short and simple. Talk about waiting till the last minute..I did these Friday afternoon while getting ready for a wake of a dear family friend that passed away from Lung Cancer.
My favorite part about this months challenge…..NO MESSY KITCHEN!
I only had to wash out my KA mixing bowl, dough hook, rolling pin, and silpat! SCORE!
My husband was crushed when he saw this months challenge. His exact words, "Crackers??"
(a man of few words).needless to say he was disappointed. He wanted the sweet 28 layer cake he was dreaming up in his head!
Natalie from Gluten A Go Go and Shel of Musings From the Fishbowl are the hosts this months and you can view the original recipe on their sites. You can visit all of the other Daring Bakers Crackers here.
These are Lavash crackers..you know the kind of cracker you get when you go out to eat usually with the black sesame seeds on them?! Our hosts wanted this month to be strictly Vegan with an optional Gluten Free Recipe.
I choose the NON gluten free version.
1st version…Rosemary,garlic powder and sea salt crackers with Sun-dried tomato hummus.
2nd version..Cinnamon with Demerara sugar crackers(acorn and apple shaped) with Pumpkin-coconut dip.
Both were very yummy!