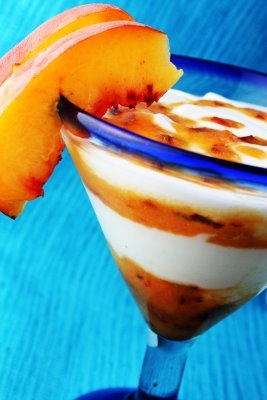 I almost forgot about
WWW
again. So I had to act fast!
Yogurt….CHECK
Fruit….CHECK
And this yummy summer goodie was born! ENJOY
Peach Yogurt Parfait
I cup Plain fat free Yogurt
2 Packets Splenda
1 tsp vanilla
1 small peach
Mix together Yogurt, Splenda and vanilla
Cut peach and place in mini food processor and blend away
Arrange peach puree and yogurt to look all nice and pretty in a glass
Eat away with no guilt involved!
Points: 3
Serves: 1
Difficulty: Easy Peasy