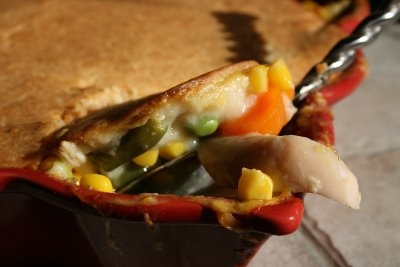 Back when I first started my Blog I posted about Trisha Yearwood's Chicken Pie. Like I said, when I made it the first time it was more like soup.
All I did this time was added 12 oz of frozen mixed veggies and some more salt and pepper and it was MUCH better! The sauce was still a tiny bit too thin. I am going to try it one more time..I will make some roue' to add the the sauce to thicken it up and add some sherry to give it some more richness! The hubby said it was much better this time. Much more hearty with the vegetables.
I am sure he will add his two cents next time..ya know because he is a professional chef and all!!!HA!