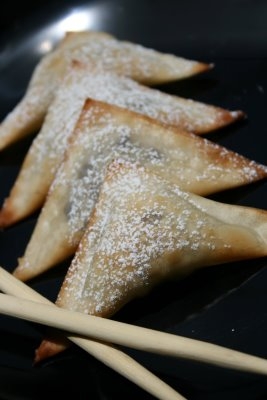 I was reading
The Repressed Pastry Chefs Blog
, drooling at all of her photos. I came across her brilliant idea of doing a
Weight Watchers Wednesday.

I thought it was a great thing and I wanted to participate to help a fellow foodie out with their new site! So this is my first submission!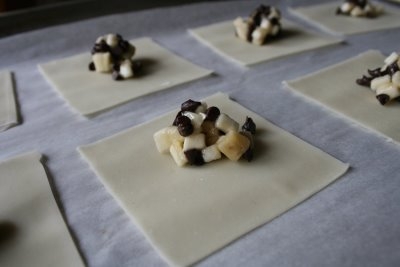 CHOCOLATE-BANANA WONTONS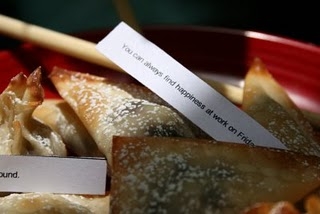 INGREDIENTS
2 serving butter-flavor cooking spray
1 large banana(s), diced
6 Tbsp mini chocolate chips
24 items wonton wrapper(s), half of a 12 oz package
1 Tbsp powdered sugar
Preheat oven to 350ºF. Coat a large baking sheet with cooking spray.
In a medium bowl, combine banana and chocolate chips; mix gently.
Place wonton wrappers on a flat surface. Drop banana mixture by teaspoonfuls onto center of each wrapper. Moisten edges of wrapper with wet fingers, fold over one corner to make a triangle and press sides together to seal. Transfer filled wrappers to prepared baking sheet and coat surface with cooking spray.
Bake until wontons are golden brown, about 10 to 12 minutes. Sift powdered sugar over wontons before serving. Yields 4 wontons per serving.
POINTS® Value: 4
Servings: 6
Preparation Time: 10 min
Cooking Time: 12 min
Level of Difficulty: Moderate