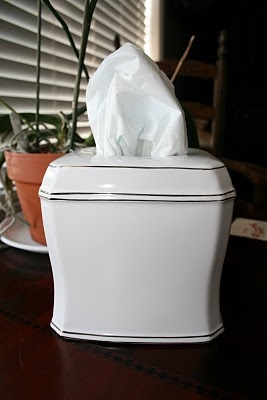 R.I.P TASTESPOTTING
For the last few days I have been doing my 100 checks of Tastespotting a day. And it seemed to be stuck on that same ol pasta and green bean pot(lucky bastard..bet they got lots of traffic)!
Well this morning BEFORE I even got my morning cup of coffee(ya, thats how important Tastespoting is to me), I turned on my computer and go to my most valued web site and
THIS
is what I see. What, I yelp!!! You have got to be kidding me! Do you rememer throughout school when something fun was always ruined by that ONE person! Well I am guessing that might be what happened..maybe copyright issues with people posting other photos??? That is my take!
Tastespotting actually saved me from quitting my blog. I felt for a while I was blogging to outterspace to some foreign martians with no comments to be had. Well I posted a picture on Tastespotting and BAM! My blog was finally view by someone other than E.T.! And how woluld I have found everyone elses fabulous blogs. I got sooo many divine recipes from people posting their delicious photos. **sniff sniff**
I hope people still visit my site even without my posts on Tastespotting! PLEASE don't abandon me!!!! I need an outlet for my cooking addiction!!LOL
I suppose I will have to dress in black today with one of those hideous black vails over my face in mourning! Someone let me know if there is another Tastespotting type of site out there I can get addicted to!
P.S. Take a tissue!